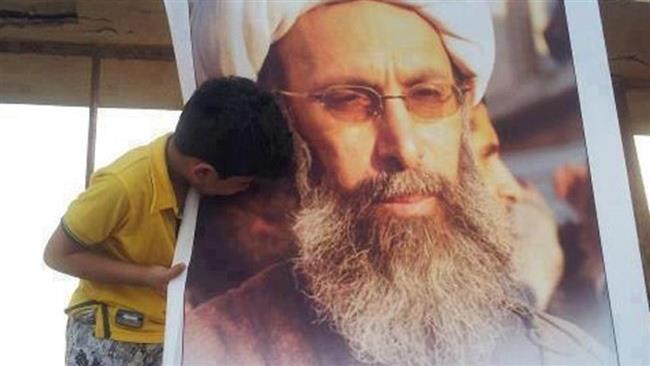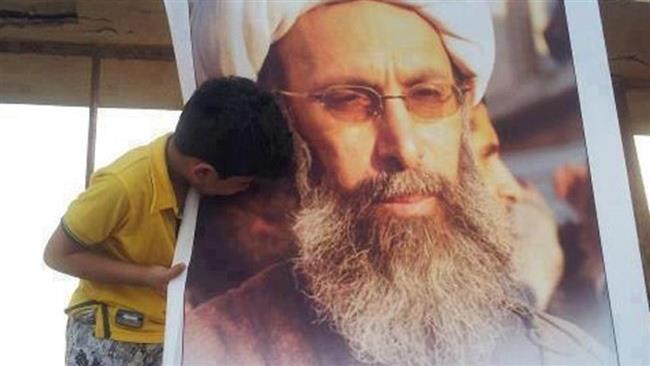 Enemy of Islam Saudi Arabia's Supreme Court has approved the death penalty for prominent Shia cleric Sheikh Nimr al-Nimr, his brother says.
Mohammad al-Nimr, the prominent cleric's brother, said in a message on social media on Sunday that the Saudi Supreme Court and an appellate court had approved the execution of the Shia cleric and authorized the Saudi Interior Ministry to carry out the sentence.
The execution warrant has been reportedly sent to Muhammad bin Naif bin Abdulaziz Al Saud, the Saudi crown prince, who is also the first deputy prime minister and the minister of interior of Saudi Arabia.
The warrant will now be sent to Saudi Arabia's ruler Salman bin Abdulaziz Al Saud after the approval of the Interior Ministry.
To get implemented, the warrant must be approved by the Saudi king.
The execution of the Shia cleric can be carried out by the Interior Ministry without any prior warning if the Saudi king signs the order.
Nimr was attacked and arrested in the Qatif region, east of Saudi Arabia, in July 2012, and has been charged with undermining the kingdom's security, making anti-government speeches, and defending political prisoners. Nimr has denies the accusations.
In October 2014, a Saudi court sentenced Sheikh Nimr to death, provoking huge condemnations and criticism in the Middle East and the world.
There have been numerous demonstrations in Saudi Arabia's oil-rich Eastern Province since 2011, with the protestors calling for political reform and an end to what they call widespread discrimination. Several people have been killed and many others have been injured or arrested during the demonstrations.
International rights bodies, including Amnesty International, have criticized Saudi Arabia for its grim human rights record, arguing that widespread violations continue unabated in the oil-rich country even though a new ruler, King Salman bin Abdulaziz Al Saud, has taken the helm of the absolute monarchy.