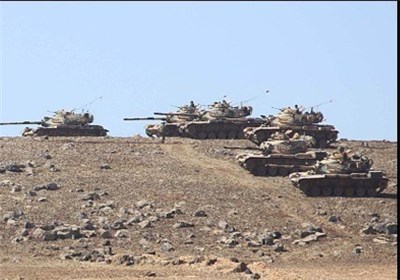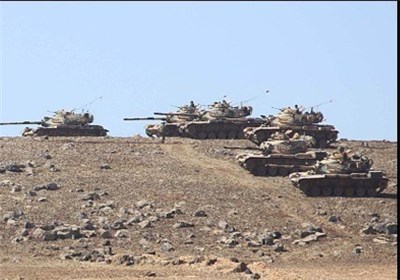 Saudi Arabia has deployed military tanks and ground forces near its common border with Yemen as the kingdom continues its aggression on Yemenis for the 18th day, media sources said on Sunday.
The Saudi tanks and troops have been stationed 300 meters from a Yemeni border crossing, the Lebanese-based Al Mayadeen TV channel reported.
Saudi Arabia's air and ground forces are attempting to recapture al-Manara military base in the Saudi territories near the Yemeni border but their attempts have ended in failure so far, according to Al-Ahed News website.
Meanwhile, in Aden, more than two dozen individuals died in fighting between Houthi revolutionaries and gunmen loyal to fugitive President Abd Rabbu Mansour Hadi, as the Saudi-led coalition intensified its air strikes in and around Yemen's capital Sana'a.
On March 26, Saudi Arabia and some of its Arab allies began to militarily interfere in Yemen's internal affairs by launching deadly air strikes against the Houthi Ansarullah movement in an attempt to restore power to Hadi, a close ally of Riyadh.
The Saudi-led coalition, including military forces from Qatar, the United Arab Emirates (UAE), Kuwait, Egypt, Sudan, Bahrain, Morocco, Jordan, and Egypt, has killed hundreds of civilians so far.
Related News