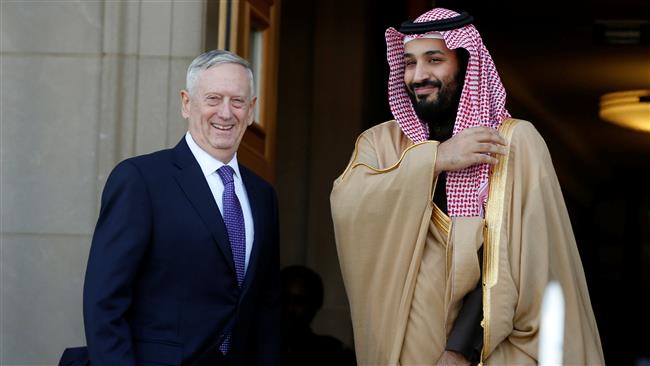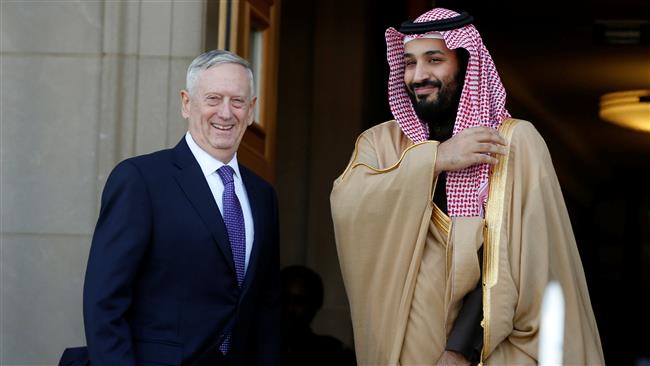 A senior Iranian official has roundly dismissed the latest anti-Iran remarks by Saudi Deputy Crown Prince Mohammed bin Salman, stressing that not only has Riyadh not helped Middle East stability, but also fanned the flames of regional insecurity through its aggression against Yemen and support for terror groups operating in Syria.
"The deluded and fallacious politicking of this Saudi official has reached the point that he, one of the main directors of the Saudi war on the innocent and defenseless Yemeni nation, and the manifestation of terror and horror in Syria, Bahrain and other regional and world countries, is accusing other regional states of terrorism in nonsensical statements and out of desperation," Spokesman for Iran's Foreign Ministry Bahram Qassemi said on Friday.
He added that Tehran has repeatedly stated that the campaign against terrorism and attempts to establish stability in the Middle East region could only yield favorable results through strong determination, collective cooperation and participation of all regional states.
Iran as an active and peaceful campaigner is ready to offer any kind of regional cooperation or any initiative that ensures stability, Qassemi pointed out.
"The history of the Middle East will teach all, especially petrodollar-dependent states who have through the fantasy and illusion [of being able] to buy security moved to offer a green light to the intervention of foreign players, that they are making a huge mistake because previous interventions by trans-regional powers have only led to insecurity in countries and the states that have summoned the foreign powers," the top Iranian official commented.
The presence of foreign powers in the Middle East has brought about nothing but instability, division and escalation of terrorism and violence.
During a meeting between US Defense Secretary James Mattis and the Saudi deputy crown prince, who is Saudi Arabia's defense minister, in Washington on Thursday, the pair discussed confronting Iran's alleged "destabilizing regional activities," the Pentagon said in a statement.
Saudi Arabia has been leading a deadly military campaign against Yemen since March 2015. The kingdom has also imposed an aerial and naval blockade on its southern neighbor.
According to the United Nations humanitarian coordinator for Yemen, Jamie McGoldrick, the Saudi military campaign has claimed the lives of 10,000 Yemenis and left 40,000 others wounded.
Local Yemeni sources have already put the death toll from the Saudi war at over 12,000, including many women and children.
Syria has been gripped by foreign-backed militancy since March 2011. Syrian President Bashar al-Assad says Turkey and Saudi Arabia are the major sponsors of Takfiri terrorist groups operating in the crisis-hit country.