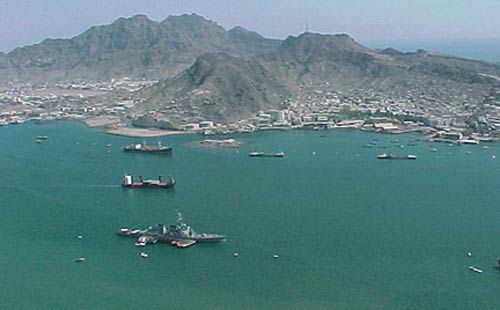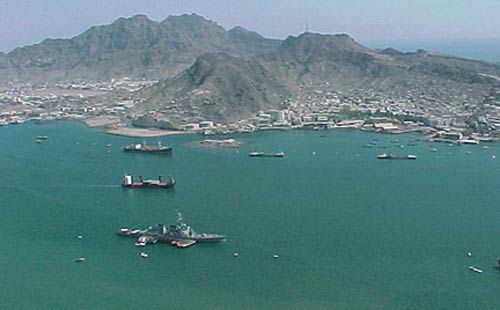 A large number of Saudi officers and soldiers have been killed in the Yemeni army's operations in Jizan and Najran regions, well-informed military sources announced on Friday.
"Several Saudi military men were killed in the Yemeni army and Popular Committees' operations in the city of Najran," the sources close to the Committees said.
Meantime, reports from Jizan told that several Saudi soldiers and officers were also killed in heavy clashes in the place.
Also on Friday, the Yemeni military foiled attempts by US-Saudi aggression warships to approach the Yemeni shores in the Bab al-Mandeb Strait area under heavy hostile aerial bombardment and shelling.
The Yemeni army and Popular Committees units stationed in the Strait clashed with the attacking forces by appropriate weapons and forced them to retreat.
A source from the Yemeni military said the army and the Committees are deployed at fixed points in the Straits and its environs, and that the fire will be on the lookout for any new aggressive attempts toward the Bab al-Mandab.
"Aggressors will be a heavy price," he said.
Earlier on Thursday, a military source said that at least 55 troops of the Saudi-led coalition were killed or wounded in the Yemeni army's operations in the province of Marib.
The military source said that, in addition to the killing and wounding of nearly 55 soldiers of the Saudi army and its allies by the Yemeni army, over eight military and 5 armored vehicles of the Saudi-led coalition were destroyed in the vicinity Al-Balaq, That Al-Ra' and Marbat Al-Dam in Ma'rib during the past few hours.
On Monday, Yemen's Ansarullah fighters conducted retaliatory attacks on Saudi positions in the region of Jizan.
The Yemeni forces fired a barrage of rockets at a military base in the Saudi region of Jizan.
Three Saudi armored vehicles were also destroyed in another attack in Jizan.
Meanwhile, reports said that the Yemeni national military had killed and injured dozens of pro-Saudi militants, and destroyed ten vehicles belonging to them in the province of Marib.
Saudi Arabia has been striking Yemen for 191 days now to restore power to fugitive President Abed Rabbu Mansour Hadi. The Saudi-led aggression has so far killed at least 6,433 Yemenis, including hundreds of women and children.
Despite Riyadh's claims that it is bombing the positions of the Ansarullah fighters, Saudi warplanes are flattening residential areas and civilian infrastructures.