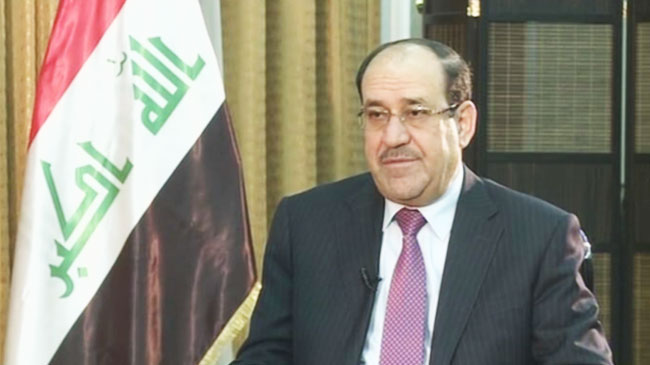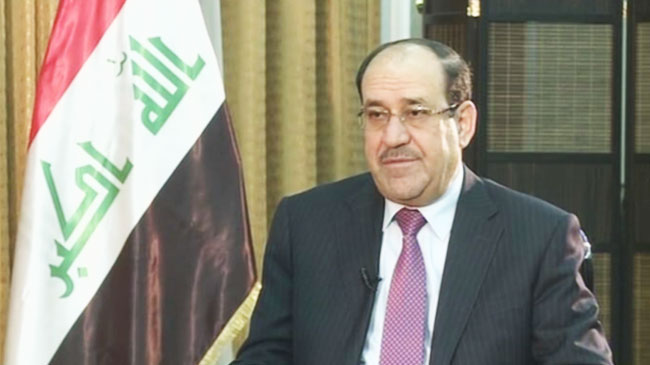 Iraq's vice president and former prime minister, Nouri al-Maliki, says the "extremist and racist" ideology of Saudi Wahhabis is the root cause of ISIL Takfiri militants, Press TV reports.
In an exclusive interview with Press TV, al-Maliki added that ISIL Takfiri terrorists are brainchild of Saudi Wahhabis, who excommunicate both Shia and Sunni Muslims.
Pointing to the foreign support for the ISIL terrorists, he said, "Saudi Arabia, Qatar and Turkey supported the terrorists in Syria and Iraq."
Maliki added that Turkey was one of the countries that meddled in the domestic problems of Syria, Iraq, Egypt and Libya, and is currently witnessing the consequences of this interference in its own internal situation.
He commended Iran's influential role in the regional developments in ideological, political and economic terms, saying that the Islamic Republic has played a leading role in the preservation of the geographical borders of the region.
Maliki further pointed to the US-led airstrikes against the ISIL terrorists in Iraq and Syria and emphasized that security would not be restored by suing military aircraft.
He said security can be only established through intelligence efforts and deploying fighters on the ground.
"The US cannot bombard terrorism," the Iraqi vice president pointed out, adding that the US security theory is a failure.
"This US coalition has one problem: it is not based on an international decision and the Iraqi parliament's consent and has been based on political calculations, whose dimensions will be revealed in future," Maliki said.
The US has been carrying out air raids against ISIL positions in Iraq since August. This comes as the US and its regional allies have been the leading supporters of ISIL and other affiliated militant groups in Syria and Iraq.
The ISIL terrorists are in control of large areas across eastern Syria and northern and western Iraq.
They have been carrying out horrific acts of violence, including public decapitations, against Iraqi communities such as Shias, Sunnis, Kurds, and Christians.