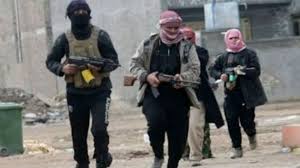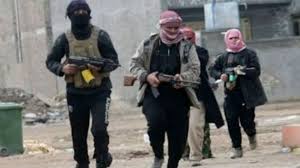 Saudi nationals have orchestrated and carried out the majority of bombing attacks in neighboring Iraq, a Saudi newspaper reveals.
Saudis behind 60% of Iraq bombings: Saudi paper
According to the Saudi-based newspaper al-Hayat, Saudi militants belonging to the ISIL Takfiri group have been behind 60 percent of the bomb attacks in Iraq during September and early October this year.
At least 21 bomb attacks were reportedly recorded in that time span.
The destabilizing acts mostly targeted military bases and checkpoints in different Iraqi provinces, resulting in the deaths of scores of Iraqi civilians.
Some political analysts have also confirmed Saudi Arabia is one of the main training centers and logistic supporters of Takfiri terrorists in the region.
On Monday, Iraqi Prime Minister Haider al-Abadi spoke openly about the countries that support the ISIL Takfiri terrorists, referring to Saudi Arabia and some Persian Gulf Arab states.
"Many provocateurs exist inside Saudi Arabia and some of the Persian Gulf regions and they embrace the same Takfiri discourse as ISIL," the Iraqi premier said in an interview with al-Hurra, a US-based Arabic-language satellite TV channel.
"ISIL is now posing a threat to several countries such as Saudi Arabia and Turkey," he said, adding, "They knew that well, but they imagined that they could use them to pressure their enemies and their rivals in the region."
The Iraqi prime minister called on the Saudi government to move "in proportion to the needs of the time, so as for us to open a new and positive page with everyone."
Former Iraqi Prime Minister Nuri al-Maliki said in March that Saudi Arabia and Qatar are openly declaring war on Iraq by supporting the militants in the crisis-hit country.
The ex-Iraqi prime minister slammed "the dangerous Saudi stance of supporting terrorism in the world – it supports it in Syria, Iraq, Lebanon, Egypt and Libya and even in countries outside the Arab world."
The ISIL Takfiri terrorists, who currently control parts of Syria and Iraq, have committed widespread acts of violence, including mass executions, abductions, torture and forcing women into slavery in the areas they have seized in the two countries.
They have threatened all communities, including Shias, Sunnis, Kurds, Christians, Izadi Kurds and others, as they continue their atrocities in Iraq.
US President Barack Obama authorized airstrikes on ISIL targets in Iraq in mid-August after Washington's interests were threatened in the crisis-hit country.