Saudi Arabia
Saudis emptied Hajj of its spirituality': religious cleric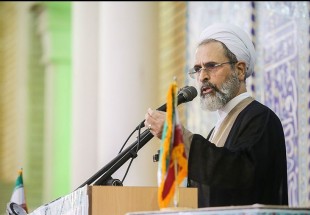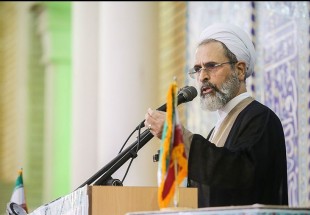 "Supreme Leader's message reflects the strong and decisive alignment of pure Muhammadan Islam against American Islam and Saudi Islam," Ayatollah Ali-Reza Arafi said, referring to the recent message addressed to Hajj pilgrims by Iran's Supreme Leader.
"By following the line of Imam Khomeini, the Supreme Leader has drawn a dividing line between the oppressed of the world and the imperialist powers and the pleasure-seeking, murderous and criminal House of Saud," he added, during his Friday prayer sermon to a large and fervent crowd of believers in Qom's Qods Prayer Hall.
The head of the Islamic Seminaries of Iran added that we are hopeful that the Islamic ummah will hear this message and the Hajj pilgrims will realize that the Saudi ruling family is promoting terrorist ideas and is the mercenary of foreign and imperialist powers and is incapable of managing the Hajj.
"The House of Saud and its court muftis have emptied the Hajj of its spirituality and its lofty political and social message. May the curse of God be upon these bloodthirsty tyrants," the dean of al-Mustafa International University added.
In another part of his sermon, Ayatollah Arafi noted the recent developments in Bahrain and said that the issue of Bahrain is very troubling and breaks the heart of every just human and pains the consciences of the awakened. "For many years, a cruel autocracy has ruled over the dear country of Bahrain," he said.
The member of the Supreme Council of Islamic Seminaries criticized the discriminatory sectarian policies followed in Bahrain, saying that the Al Khalifah regime deprives the majority of Bahraini citizens of the right to self-determination and free elections.
He noted that the repression of the youth and the people of Bahrain, reliance on weapons, external forces and killing large numbers of young people and religious scholars, banning Friday and congregational prayers, closing mosques and imprisoning scholars, suspending political parties and associations, giving foreigners in Bahrain citizenship and naturalization while stripping citizenship from the noble people of Bahrain, particularly the great scholar Ayatollah Isa Qasim, are some of the oppressive activities carried out by the Al Khalifah ruling family.
The member of the Society of Seminary Teachers of Qom referred to the decision of the Bahraini government's to try Ayatollah Qasim and said that Bahrain's rulers know that the oppressed nations and oppressed peoples of the world, especially the people of Iran, the religious scholars, the Islamic Seminaries, sources of emulation and the Supreme Leader stand alongside Bahrain and its scholars, especially Ayatollah Qasim, and always will.
Ayatollah Arafi added that scholars and Islamic Seminaries of Iran have announced their support for Ayatollah Qasim and have issued a warning over the deprivation of the citizenship and trial of this revered scholar and other Bahraini scholars. "Today, with their loud cries the Iranian have announce the firm stance of their nation," he said.