Saudi Arabia
Saudis renew call for release of Prominent Islamic Cleric Nimr al-Nimr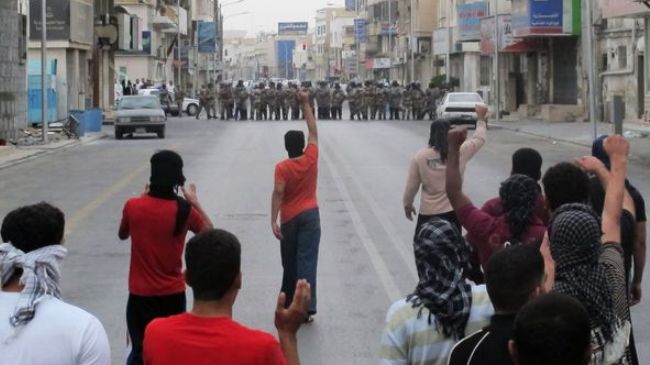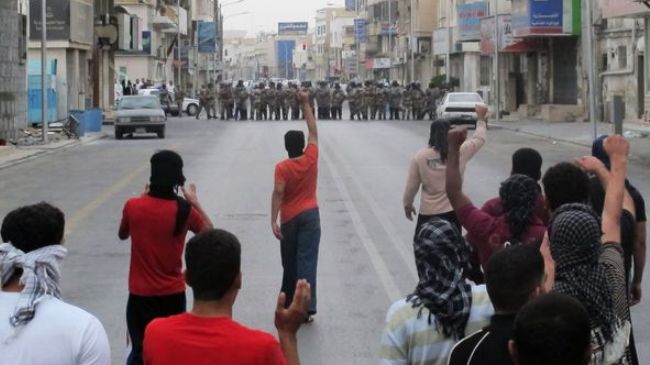 Anti-regime protesters have again taken to the streets in Saudi Arabia's Eastern Province to demand the release of senior Shia cleric Nimr al-Nimr.
The protesters defied a protest ban imposed by the Al Saud regime and demonstrated in the eastern city of Qatif on Thursday to voice their solidarity with the jailed cleric and demand his release.
On March 28, a Saudi prosecutor reportedly demanded the death penalty for Sheikh Nimr al-Nimr, accusing him of "aiding terrorists" and "instigating unrest" in the kingdom.
Sheikh Nimr was attacked, injured and arrested by Saudi security forces en route to his house in Qatif on July 8, 2012.
The cleric had called for the release of all those detained in protests against the Saudi regime, and all the prisoners of conscience. His arrest sparked protests in Eastern Province.
According to Saudi activists, most of the detained political activists are being held by the regime without trial or charges.
Since February 2011, demonstrators have held anti-regime protest rallies on an almost regular basis in Saudi Arabia, mainly in Qatif and the town of Awamiyah in Eastern Province, primarily calling for the release of all political prisoners, freedom of expression and assembly, and an end to widespread discrimination.
Anti-government protests have intensified since November 2011, when security forces opened fire on protesters in Qatif, killing five people and leaving scores more injured.