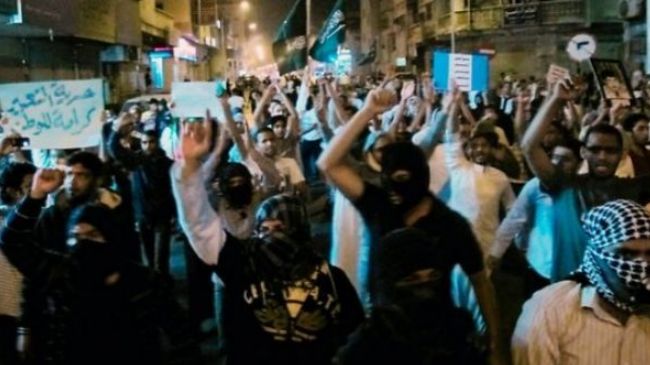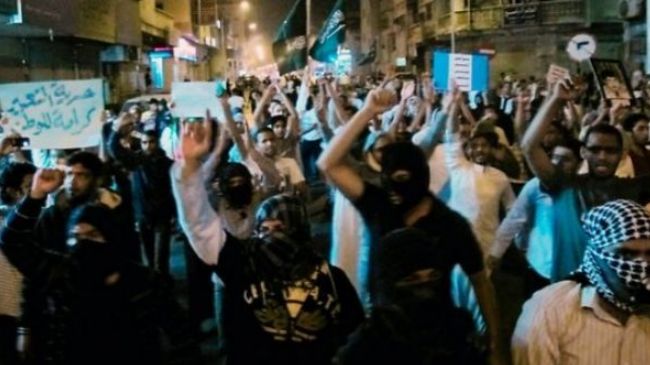 Saudi people have taken to the streets of Riyadh in a show of solidarity with student protests staged in the southwestern city of Abha, Press TV reports.
Tensions were high in Saudi Arabia on Thursday as protesters defied tighten security measures in the capital to condemn the moral police's last week attack on female protesters.
The revolutionaries said they had come out to voice their solidarity with the student demonstrators demanding a better educational system.
On March 7, Saudi forces attacked a gathering of nearly 1,000 female students of King Khalid University in Abha, Asir Province.
An epileptic student reportedly died of a head injury she sustained in the attack, which left at least 50 students injured and caused one of the protesters to suffer a miscarriage.
Nearly 30 university professors resigned following the brutal crackdown, which caused outrage across the country and also prompted protests in several areas, including the capital Riyadh.
The Saudi government is facing growing calls for justice, freedom of expression and release of political prisoners.
Several people have been killed since anti-regime protest erupted in the Persian Gulf powerhouse in March 2011, while many more injured or detained.
In late February, protest rallies were held across Eastern province, which remains the scene of regular anti-government protests, to demand the prosecution of those who opened fire on demonstrators.
Saudi security forces broke up the rallies by using force and arrested several demonstrators, part of the government's intensified confrontation with reform-seeking protesters since the start of 2012.