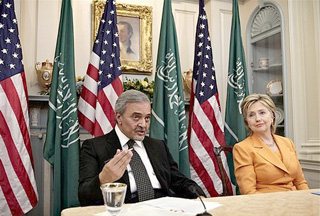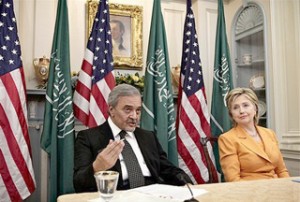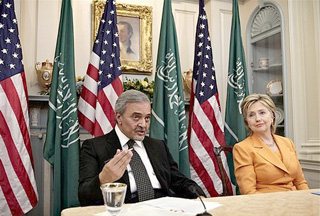 Saudi Arabia's Foreign Minister Prince Saud al-Faisal says his country and the United States are "working closely" on Iranian nuclear program.
"Today, our two nations are working closely … to emphasize the need for Iran to adhere to its obligation under the nuclear Non-Proliferation Treaty," al-Faisal said in a joint news conference with US Secretary of State Hillary Rodham Clinton in Washington.
The comments came as Iran insists that its nuclear activities are in line with its obligations under the nuclear Non-Proliferation Treaty (NPT) and are aimed at the civilian applications of the technology.
The US and its European allies, however, accuse the Tehran government of trying to develop nuclear weapons.
Clinton, for her part, noted that the two sides "shared concerns about the destabilizing role that Iran has played throughout the region and the continued expansion of its nuclear program."
The remarks come as the International Atomic Energy Agency (IAEA), following extensive investigations, has announced that it has found no evidence proving diversion of Iran's nuclear activities towards a weapons program.
The two officials remained silent over Israel's possession of what is widely believed to be over 200 nuclear warheads, while Iran has called for a Middle East free of nuclear weapons.
Israel refuses to sign the NPT and ignores regional and international calls for a Middle East free of nuclear weapons.