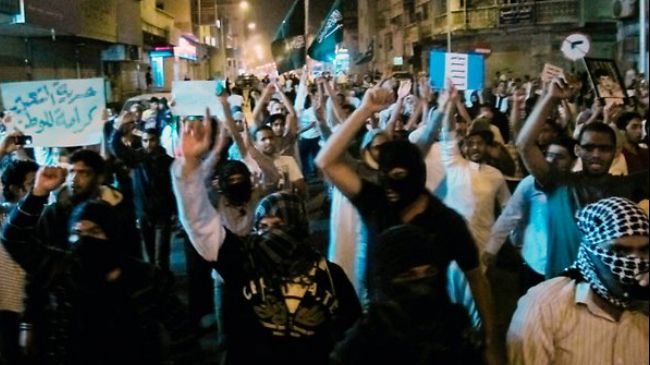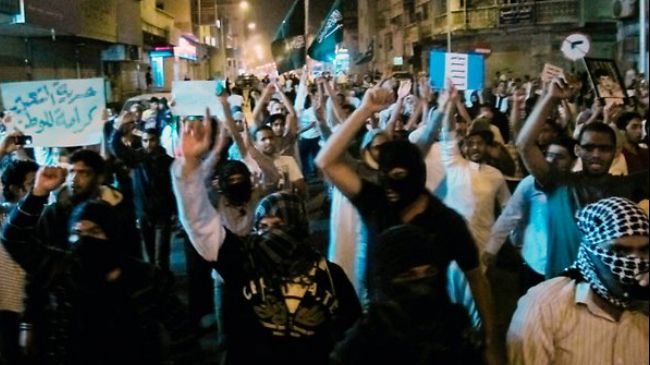 Anti-government demonstrators have rallied in Saudi Arabia's Eastern Province to protest against Riyadh's suppression of protesters.
Demonstrators in the city of Qatif also demanded the release of rights activists.
They also called on international organizations to condemn human rights violations in the kingdom.
Saudis have held peaceful demonstrations since February last year on an almost regular basis in the eastern region, demanding reforms, freedom of expression and the release of political prisoners.
Activists say there are more than 30,000 political prisoners held in jails across Saudi Arabia, who, the Saudi-based Human Rights First Society says, are being subjected to both physical and mental torture.
According to rights activists, most of the detainees are being held without trial or legitimate charges and have been arrested on grounds of mere suspicion.
Protesters also want an end to economic and religious discrimination against the oil-rich region. Several demonstrators have been killed and dozens of activists have been arrested since the beginning of protests in the region.
Riyadh has intensified its crackdown on protesters since the beginning of 2012.