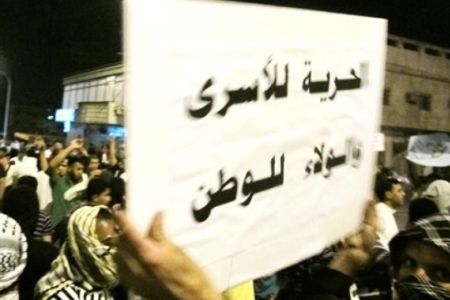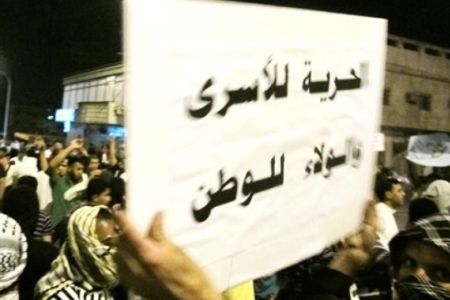 Hundreds of Saudi anti-government protesters have taken to the streets in the country's Eastern Province, condemning the kingdom's military intervention in Bahrain.
Protesters also called for the immediate release of what they called forgotten political prisoners. Protesters say the prisoners are being held unjustly and without trial, some as long as 16 years.
There protest rallies were held in two villages close to the city of Qatif shortly after the Friday Prayers.
"There are around 400 protesters here at the moment and some are waving Bahraini flags. The protests are peaceful and the riot police are well away from the demonstrators," an activist said.
Saudi Arabia Muslims complain about government tyranny.
The government of Saudi Arabia denies such charges.
On Wednesday, a Saudi-based human rights group said that authorities have arrested one hundred protesters for taking part or organizing anti-government demonstrations.
Human Rights First Society (HRFS) also revealed that some of the Shia detainees were subject to torture both physically and mentally.
Saudi Arabia's Interior Ministry spokesman Mansour al-Turki refused to comment on the report.
"Anybody who committed a violent act that is criminalized by law in Saudi Arabia will be arrested and anybody proved to be involved in calling for demonstrations will be arrested and sent to the court of law," Turki told Reuters.
In Saudi Arabia, protest rallies and any public displays of dissent are forbidden and are considered illegal. Senior Wahhabi clerics in the kingdom have also censured opposition demonstrations as "un-Islamic."