Syria
Savage Al-Nusra Terrorists Slaughter Christian Priest in Homs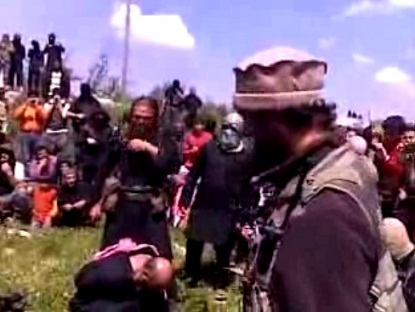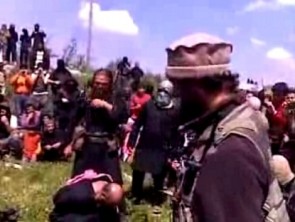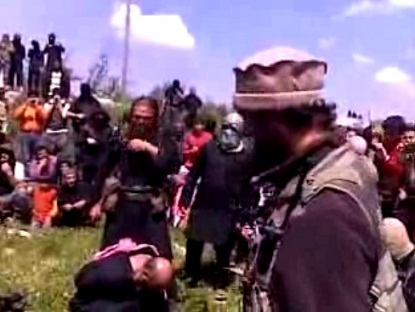 Al-Nusra front had slaughtered a Christian priest and another two people in Homs.
News websites and social media had circulated a videotape showing 3 handcuffed people who were believed that Father Francois Murad to be among them. A number of masked gunmen and other people gathered around them before they slaughtered and beheaded them.
Internet websites said that the face of one of the victims apply to that of the Father Murad Franciscan whom Vatican media sources revealed his death. The Father is from Ghassaniya monastery region near Homs, which had been fully vandalized and looted by a group of terrorists.
Among the websites that circulated the tape was the Syrian Center for Documentation. (This video contains scenes that some viewers may find disturbing).