Iraq
Sayyed al Hakim vows domestic peace in post-ISIL era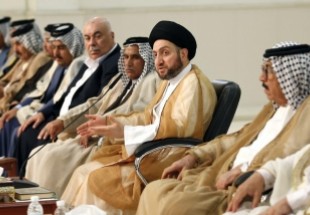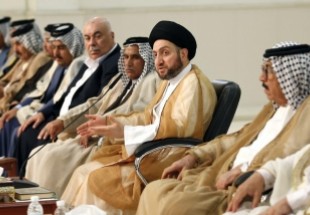 Hujjat-ul-Islam Seyyed Amar al Hakim, leader of the Islamic Supreme Council of Iraq, met with luminaries and tribal heads of the country stressing necessity of introducing new figures for the upcoming election in Iraq and called all to prepare for a post-Daesh era, reported Taqrib News Agency (TNA).
He said," Here I call all honorable tribes to maintain their responsibility towards realization of domestic peace and preparation for an era after Daesh terrorists."
Shia scholar stressed necessity of introducing new figures and political characters for the upcoming elections and also passing new electoral rules which will accord the nature of parliamentary system.
Seyyed Ammar al Hakim also demanded for holding both upcoming elections concurrently and on a single day in a bid to prevent economic pressures and political chaos which are probable in all elections.