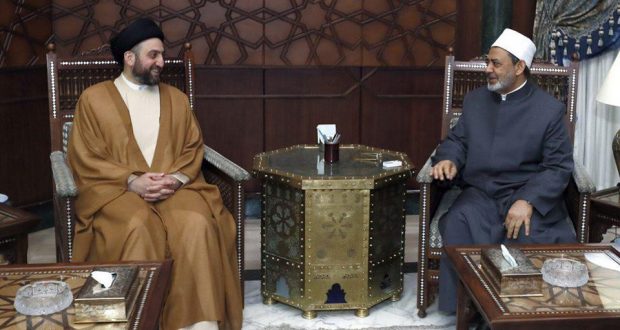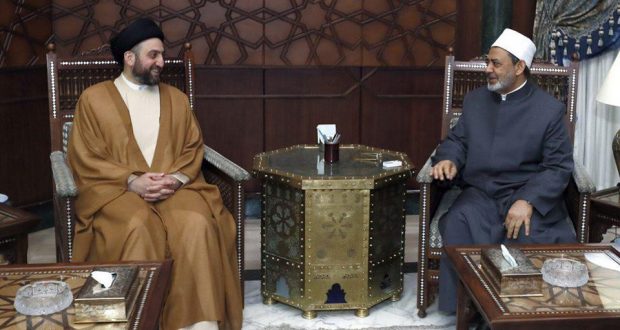 Iraq's National Coalition Chief Sayyed Ammar Hakim stressed that the Popular Mobilization Forces are national and joined by the various Iraqi segments, noting that the PMF units fight ISIL terrorists with one hand and help the refugees with the other.
Sayyed Ammar Hakim met on Wednesday in Cairo with Sheikh Ahmad Al-Tayyeb, the Grand Imam of Al-Azhar, according to a Coalition statement which added that the two sides stressed the importance of fighting extremism and consolidating the cooperation between the Al-Azhar and Najaf religious centers.
The statement also noted that Sayyed Hakim confirmed that Iraqi is ahead of an ultimate victory over the ISIL terrorist group.
Source: Al-Manar Website