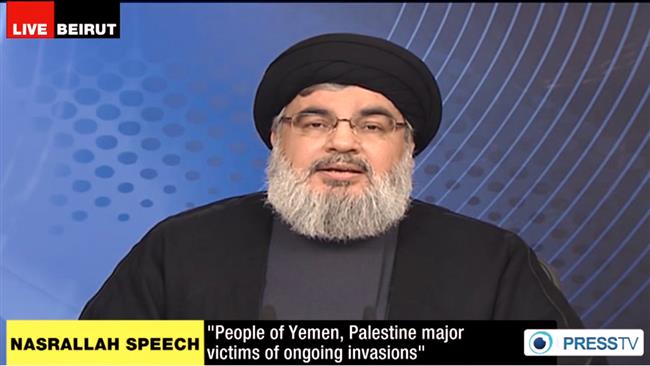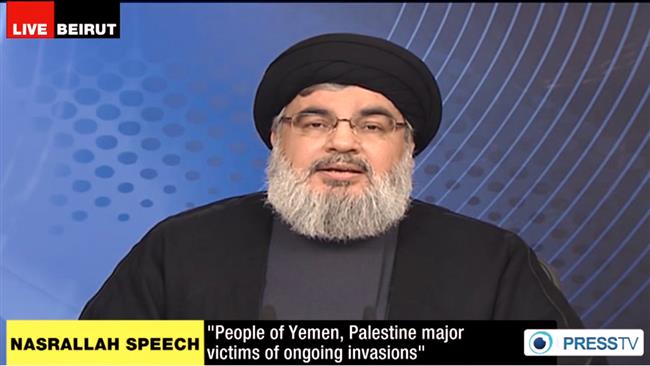 Secretary General of the Lebanese resistance movement Hezbollah says the creation of Takfiris has been a US-Zionist plot.
Seyyed Hassan Nasrallah made the remarks in a televised address on Saturday.
Nasrallah said the Takfiris in Lebanon, Syria, Iraq have created a new Nakba and called for confronting the US-Zionist project.
Nasrallah pointed the recent triumphs of the Hezbollah and Syrian army in the Qalamoun region, saying the battles took place from hilltops to hilltops and from valley to valley.
He said the Takfiris were forced into retreat after suffering heavy defeats, adding that the fight has not ended and is still underway.
Nasrallah said Hezbollah fighters have cut off the supply lines of the militants from Lebanon to Syria.
He rejected various figures cited by Western media regarding the Hezbollah fatalities in the Qalamoun operations, saying there have been thirteen Hezbollah martyrs in the battle so far.
Nasrallah further described attempts by certain entities to pit Hezbollah against the Lebanese army as "foolish."