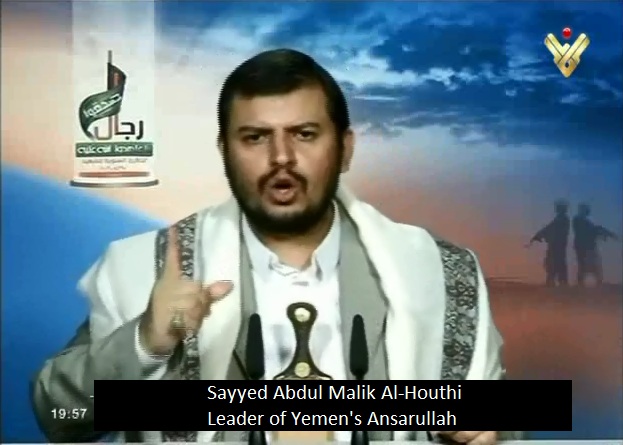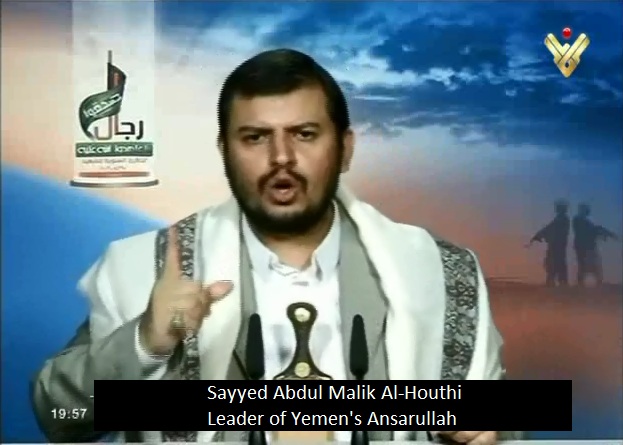 The leader of Yemen's Ansarullah revolutionary movement, Sayyed Abdul Malik al-Houthi offered condolences to Hezbollah Secretary General Sayyed Hasan Nasrallah on the martyrdom of senior Jihadi leader, Mustafa Badreddine.
"With dignity and appreciation we received the news of great Jihadi leader Mustafa Badreddine's (Sayyed Zulfiqar) martyrdom," Sayyed Houthi said in a cable sent to Sayyed Nasrallah.Sayyed Abdul Malek al-Houthi
Sayyeed Houth praised Sayyed Zulfiqar as a "knight whose life-long Jihad was crowned with martyrdom after a path full of sacrifice and steadfastness in the sake of Allah."
"This dear knight had carried the banner of Mohammadi and Hussaeini convoy. We ask Allah to accept him," Ansarullah leader said in the cable.
"Hezbollah, with its path which is full of donation and sacrifice, become more victorious and blessed by Allah. These great sacrifices are worthy of the sacred goal and the rightful position…"
"This is the path which knows neither weakness nor surrender. The sacrifices in this path knwos no bounds."
"Sayyed Nasrallah, we offer our congratulations for this martyr who triumphed and for this party over this honor," Sayyed Hputhis addressed Hezbollah S.G.
"We also offer our condolences for losing this beloved man, and we ask Allah to bless the men of Jihad in Hezbollah."