Iraq
Sayyed Muqtada Sadr slams US killing of Iraqi forces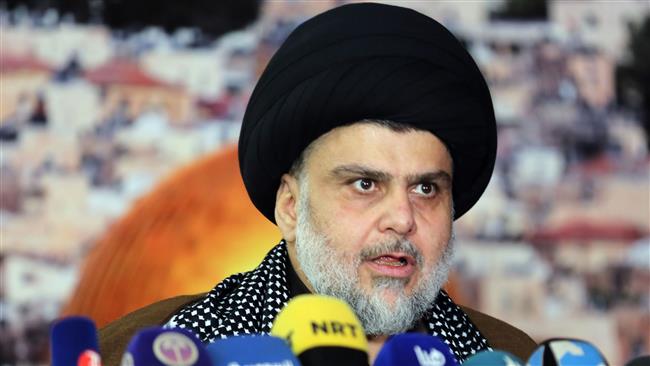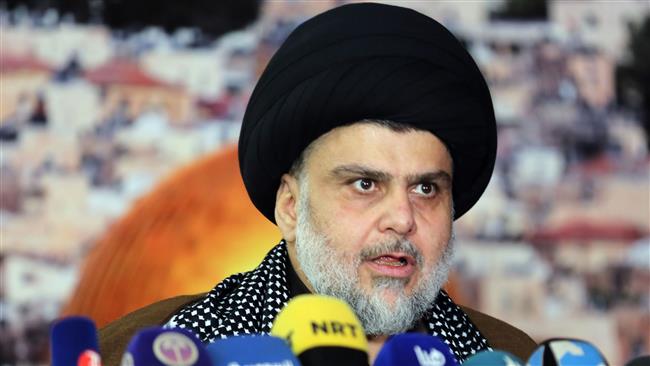 Senior Iraqi cleric Sayyed Muqtada al-Sadr has slammed a recent US airstrike that killed eleven people in Anbar Province, saying the air raid was part of Washington's repeated violations of the Arab country's sovereignty.
"Once again the American occupation forces have shown their tyranny and arrogance by flagrantly violating the independence and sovereignty of the Iraqi government," Sayyed Sadr tweeted on Saturday.
Meanwhile, Qais al-Khazali, a senior commander of the Popular Mobilization Units, also known as Hashd al-Sha'abi, said that the airstrike "raises serious and dangerous questions."
Those questions concern "the American military presence in Iraq, the role it intends to play and the justification for its presence after the military defeat of Daesh," he tweeted.
On Saturday, a US-led coalition's airstrike killed 10 members of the Iraqi security forces and a local in the town of al-Baghdadi in al-Anbar province, Reuters reported.
Other reports, however, put the number of casualties at eight, which included five policemen and a woman.
Initial investigations say Iraqi forces called in an airstrike against suspected militants in al-Baghdadi, located 170 kilometers northwest of the Iraqi capital Baghdad, on Saturday, but it turned out later that the target was in fact a local police force.
According to a statement by an Iraqi military spokesman, the local police group targeted by the airstrike had come to the area without coordinating with an Iraqi army detachment that had been dispatched there to capture a Daesh suspect.
The airstrike was called in after the army detachment apprehended the suspect and left the area, the statement added.
A spokesman of the US-led coalition, Colonel Ryan Dillon, said all the coalition's airstrikes came at the request of Iraqi security forces.
The US has been leading a coalition of its allies in a military campaign against purported Daesh targets in Iraq. While the Iraqi leadership officially announced the end of operations against Daesh in December last year, pockets of the terrorist group reportedly remain operative in rural areas in the country.
Daesh had overrun territory in Iraq and neighboring Syria in offensives that started in 2014.