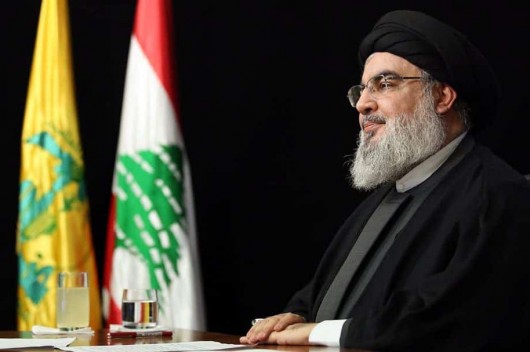 "Sayyed Nasrallah will appear in a political speech at 5:00 p.m. next Wednesday (May 13), on the occasion of martyrdom anniversary of senior Resistance commander Mustafa Badreddine (Zoulfikar)," Hezbollah Media Relations Office announced late Friday.
His eminence will tackle latest developments in Lebanon and region, the Media Relations Offie added.
Commander Badreddine was martyred on May 13 2016 in a blast which hit one of the Resistance centers near Damascus airport.
Sayyed Nasrallah appeared Friday via Al-Manar in a weekly religious speech on the holy month of Ramadan. His eminence likened the current situation for the Resistance Front in the region and Lebanon of Meccan boycott of Hashemites, calling on the Resistance supporters to be patient in face of all forms of challenges.