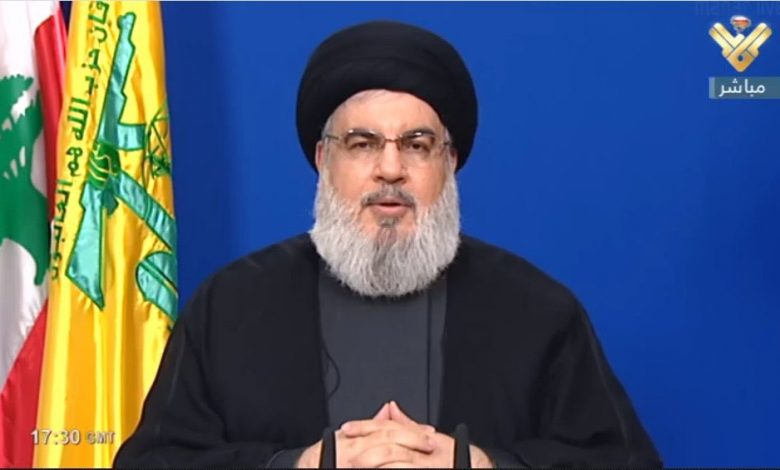 Hezbollah Secretary General Sayyed Hasan Nasrallah delivered a speech to mark the Martyr Day.
The speech tackled the latest political developments and events, including the normalization deals with the Zionist enemy, the military drills of the Israeli occupation army and the situation on Lebanon's southern border.
Hezbollah Martyr Day refers to the anniversary of the martyrdom bombing operation carried out by martyr Ahmad Kassir who detonated the headquarters of the Israeli military command in southern Lebanon in 1982.
Source: Hezbollah Media Relations