Syria
Sayyed Nasrallah: Hezbollah ended era of Tel Aviv's imposing its will on Lebanon people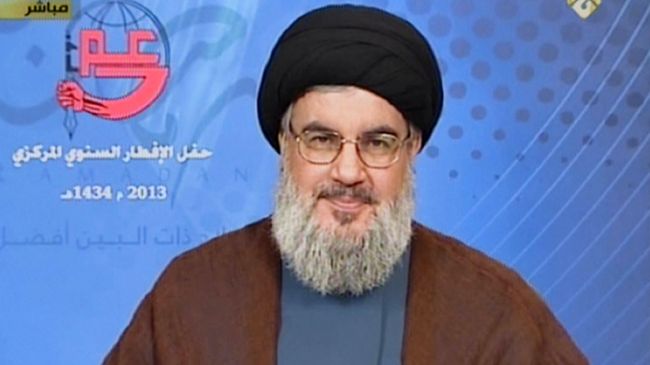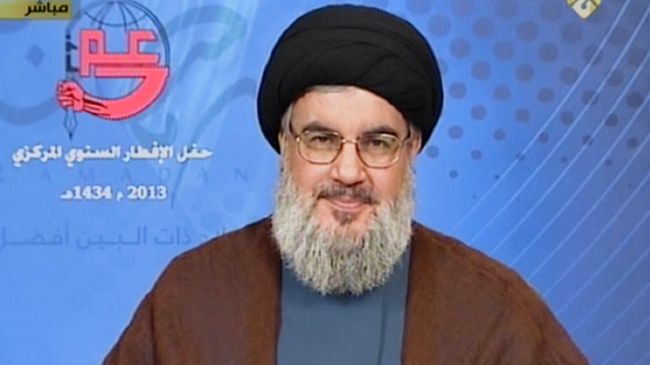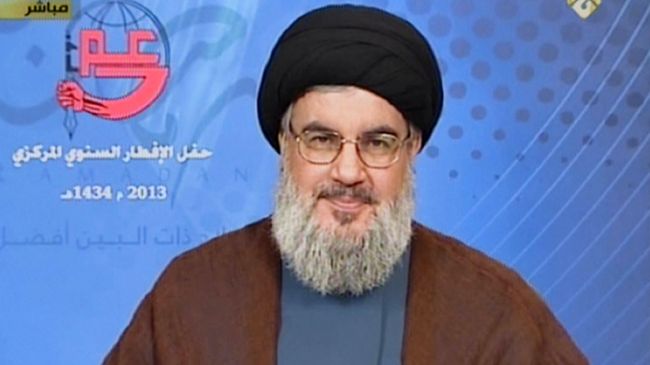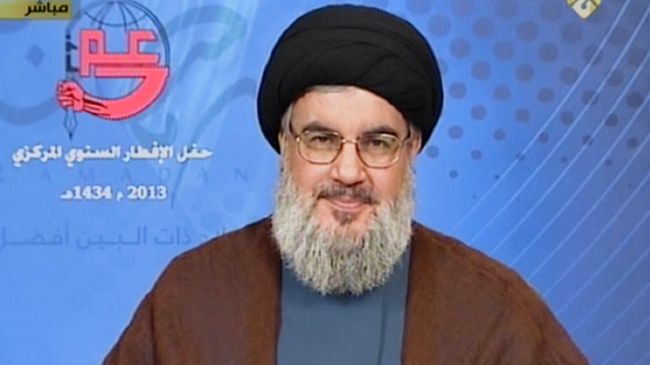 Hezbollah's Secretary General Seyyed Hassan Nasrallah says the resistance movement's numerous victories against Israel ended the era of Tel Aviv's imposing its will on the Lebanese people.
'Hezbollah ended era of Tel Aviv's imposing its will on Lebanon people' Delivering a speech on the occasion of victory over Israel during the 33-day war in 2006, Nasrallah said that that Hezbollah "is capable of overcoming all the difficulties, as the enemy is reviewing all its plans and calculations after what happened in the last couple of months."
He warned that in any future war, the Israeli region of Galilee would be targeted before Lebanon's capital of Beirut.
"In any coming war, the enemy's eye will be on Galilee before Beirut… and from now on, no one can assault Lebanon without paying a price," Nasrallah said.
Nasrallah added that "We too, in accordance with human nature, do not want to fight, but when you have an enemy which threatens your people, your presence, your duty is to fight it."
Hezbollah leader went on to say that the US will do anything to save Israel's interests in the region.
Nasrallah noted that the US and Israel can no longer impose their power on regional countries.
Nasrallah also called for a national defense strategy in Lebanon in order to face the threats.
Elsewhere in his remarks, the resistance leader slammed certain Arab countries for ignoring the plight of the Palestinian people.