Lebanon
Sayyed Nasrallah: It's Time when We'll stay and They Disappear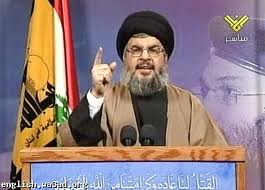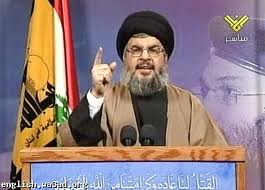 Hezbollah Secretary General Sayyed Hassan Nasrallah reminded Friday of Tel Aviv-Dahiyeh equation indicating that Hezbollah is capable of striking very specific targets in Tel Aviv and in every part of occupied Palestine as well.
"For every building in Dahiyeh, several buildings will be destroyed in Tel Aviv in return. The time when we were displaced and they don't has gone. The time when our homes were destroyed and theirs remain has gone," Sayyed Nasrallah said adding that the time when "we will stay and they disappear has definitely come."
His eminence was talking in a ceremony on the occasion of the conclusion of Waed (promise) project to rebuild Beirut's southern suburbs (Dahiyeh) which was destroyed after the Israeli July war on Lebanon.
Sayyed Nasrallah payed tribute to Hezbollah martyrs who fell during July 2006 war and said "we are celebrating today the victory of reconstruction over the war of destruction."
Concernig the process of reconstruction, Sayyed Nasrallah said: "Before the end of the war, I contacted our brothers in Iran and told them about our decision to rebuild what was destroyed by the enemy. Imam Sayyed Ali Khamenei and President Mahmoud Ahmadinejad generously accepted funding the reconstruction so we started directly after the end of the war." "The Lebanese state is the one responsible for seeking funds from abroad for the reconstruction, but in Lebanon there is a crisis in state institutions because of corruption and bureaucracy," His eminence said adding: "We are grateful to any Arab country which provided money to the people, and special thanks to the people and President of Iran because without Iran's money we couldn't have reached this accomplishment speedily".