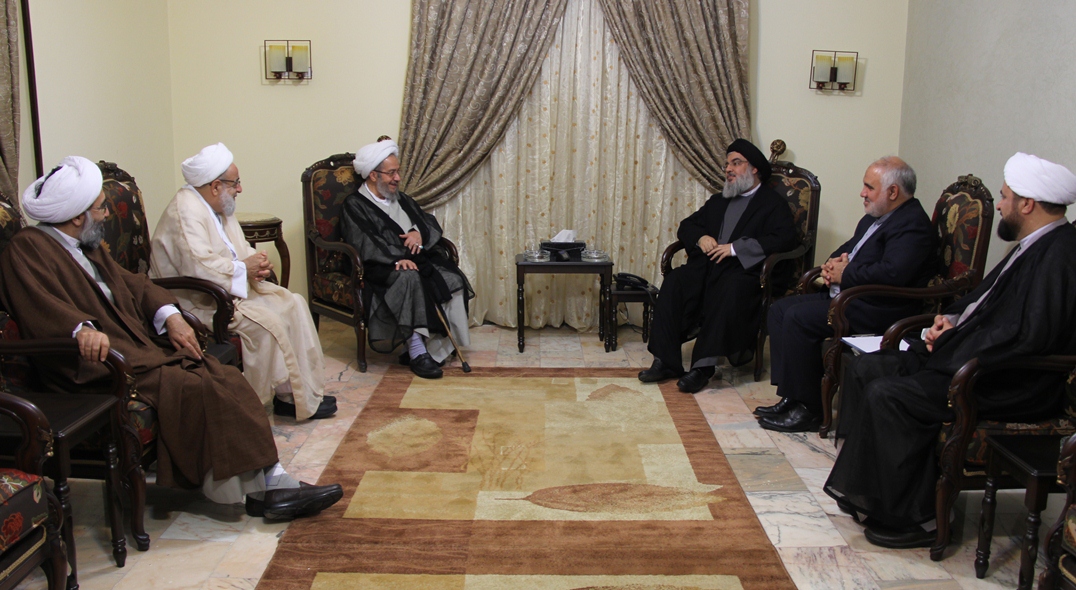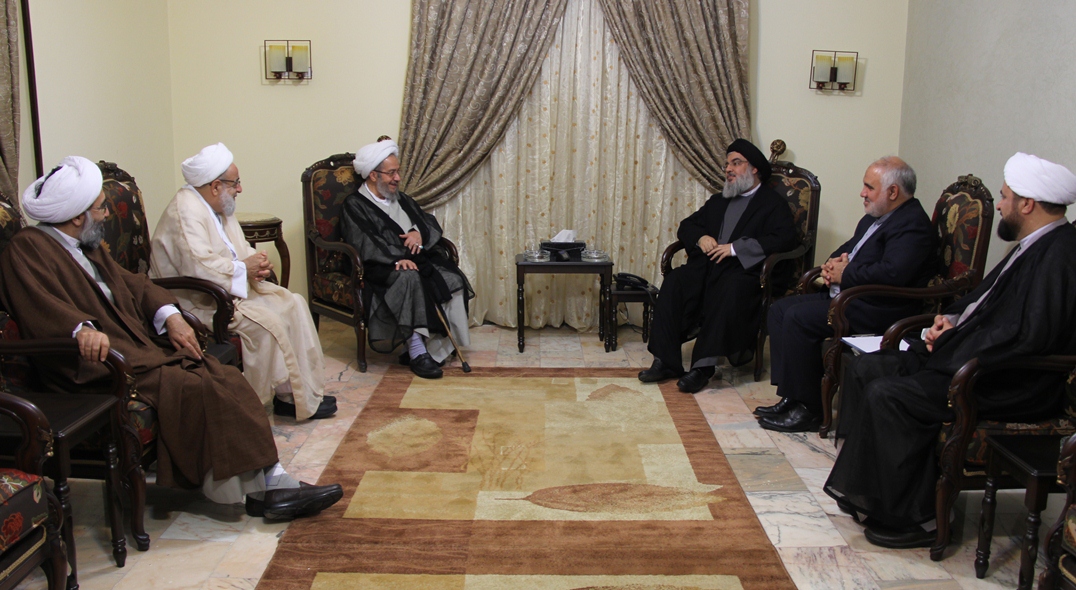 Hezbollah Secretary General Sayyed Hasan Nasrallah on Monday received a delegation of religious scholars from the Hawza Instructors' University in Holy city of Qom.
The delegation, that was accompanied by Iran's ambassador to Lebanon Mohammad Fateh Ali, expressed complete support to Hezbollah and his resistance in face of the Zionist and takfiri plots, highly appreciating the sacrifices of the mujahidin.
For his part, Sayyed Nasrallah hailed the delegation's visit and support to Hezbollah and all those who defend the right across the world.