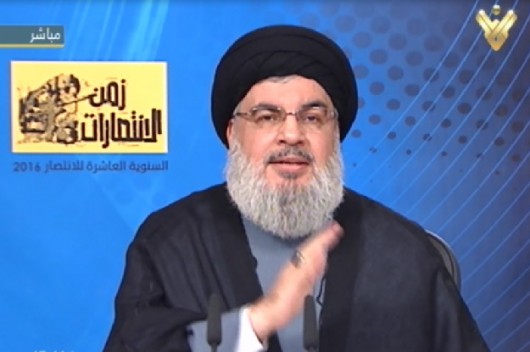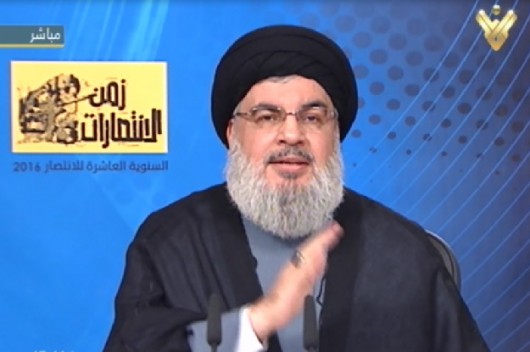 Hezbollah Secretary General Sayyed Hasan Nasrallah is speaking on the martyrdom anniversary of the resistance leaders.
During a massive ceremony in Beirut's Southern Suburb (Dahiyeh), Sayyed Nasrallah is delivering a long-awaited speech, which comes nearly a week after Syria downed an Israeli F-16 fighter jet.
Sayyed Nasrallah said Seven years have passed since the revolution in Bahrain and the demonstrations haven't stop despite everything, during his speech.