Hassan Nasrallah
Lebanon
Middle East
Sayyed Nasrallah to israel's Kochavi: If War Erupts, Your 'Home' Front Will Witness Unprecedented Events
Hezbollah Secretary General Sayyed Hasan Nasrallah responded Tuesday to the recent threats made by the Israeli chief of military staff, Aviv Kochavi, warning him against playing with fire.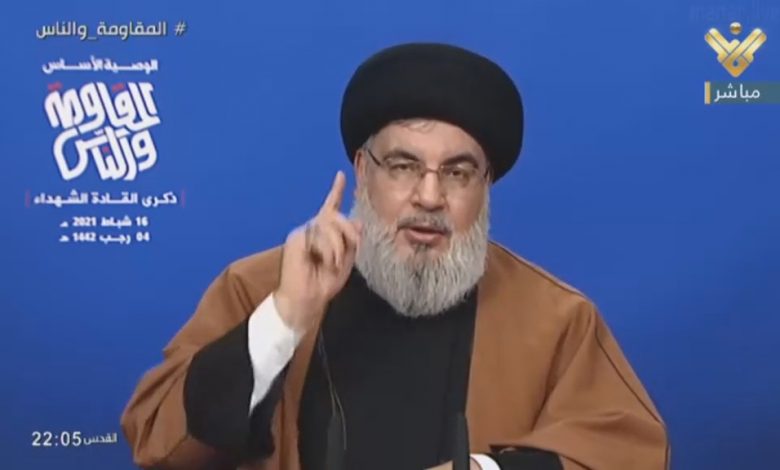 In a televised speech, Sayyed Nasrallah pointed out that all the Zionists are militarized, refuting Kochavi's claims that the enemy's army abides by the international laws during the wars.
Hezbollah leader affirmed that the Resistance will resort to the old deterrence formula of striking the Zionist settlements in response to any Israeli aggression on the Lebanese cities.
Source: Al-Manar