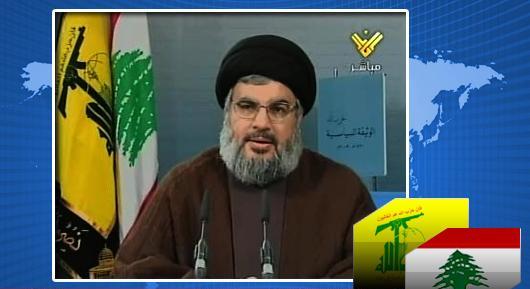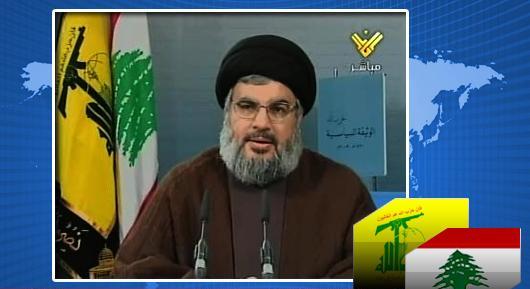 All eyes are directed to the exceptional press conference to be held on Monday by Hezbollah Secretary General Sayyed Hasan Nasrallah in which he would explicitly accuse the Israeli enemy of involvement in the assassination of former Prime Minister Rafiq Hariri.
In his last speech last week, Sayyed Nasrallah said he would provide evidence of Israel's involvement in Hariri's February 2005 killing.
"This coming Monday, I will hold a press conference during which I will present evidence of Israel's involvement in Hariri's assassination and the goings-on in the international tribunal in The Hague. We will present significant proof that Israel, via its agents, tried to convince Hariri already in 1993 that Hezbollah wants to assassinate him. We blame the Israeli enemy for the assassination, and the figures I will reveal will open new horizons in the investigation that will lead to the identity of the true murderer," Sayyed Nasrallah said.
Sayyed Nasrallah declared that for the first time ever, he would be obliged to reveal one of the most important secrets related to one of the Resistance's major operations to disclose and prove the Israeli involvement in Hariri's assassination. "After the press conference, Lebanese authorities should take the initiative and seriously take into consideration the facts that will be revealed," his eminence pointed out.
According to Lebanese daily As-Safir, Sayyed Nasrallah's revelations would be a legal and political turning point in the case of Hariri's murder. It quoted informed sources as saying that the conference would open new horizons that the court could pick up and build on "if it wanted to be impartial."
Lebanese daily An-Nahar in turn quoted opposition sources as saying that Sayyed Nasrallah didn't unveil even to his closest aides what information he would provide during his press conference. Other sources, however, said that Sayyed Nasrallah's evidence would turn the course of the probe into Hariri's murder, creating a new status quo.