Lebanon
Hassan Nasrallah
Leaders of Ummah
Middle East
Palestine
Sayyed Nasrallah Warns 'israel': Hezbollah Has Raised Military Alert to Face Any Zionist Mistake against Lebanon
Hezbollah Secretary General Sayyed Hasan Nasrallah on Monday warned the Zionist enemy that the Resistance forces are mobilized to face any Israeli mistake during the major drills being carried out in the occupation entity.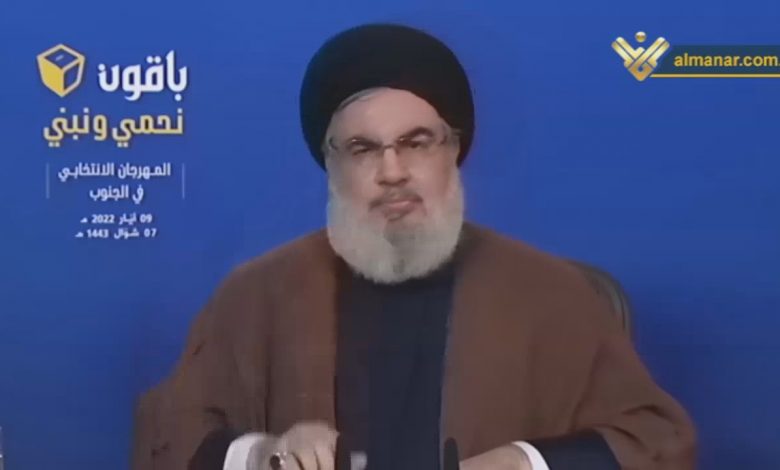 Sayyed Nasrallah also vowed to prevent 'Israel' from exploring and extracting oil and gas from teh disputable zones in the border area between Lebanon and occupied Palestine if the Zionists prevent Lebanon from benefiting from its rights.
Addressing Hezbollah election ceremony held simultaneously in the two southern cities of Tyre and Nabatiyeh, Sayyed Nasrallah underscored that none can disarm the Resistance.