Lebanon
Middle East
Resistance Axis
Sayyed Safieddine: Hezbollah Will Establish a Strong State in Lebanon
Head of Hezbollah Executive Council Sayyed Hashem Safieddine stressed that the Resistance in Lebanon has grown up in accordance with Ashura and Imam Hussein (P) teachings based on commitment to the national rights.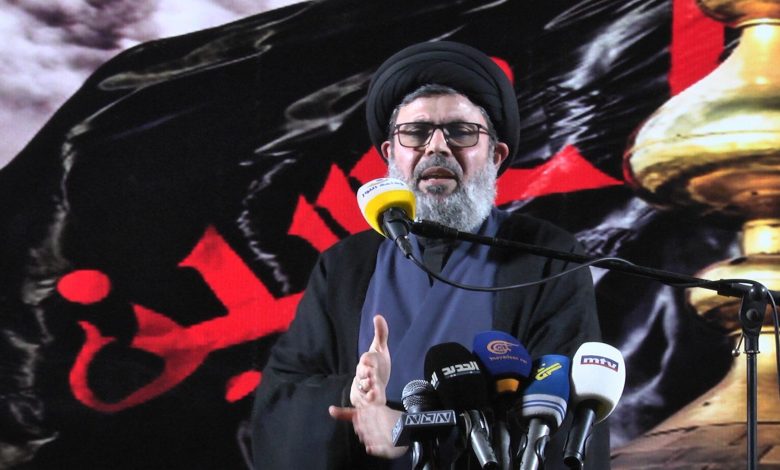 Addressing an Ashura mourning ceremony in Sidon city, Sayyed Safieddine underlined the importance of self-confidence, spirit, mind, faith and loyalty in building up the state.
The Resistance, which has engaged in the fiercest battles, can establish a strong, independent state in Lebanon, according to Sayyed Safieddine who added that this is what will happen, God willing.
Sayyed Safieddine indicated that Hezbollah has all the educational and administrative capabilities to establish a powerful state in Lebanon, highlighting the successful experience of Hezbollah in this regard.
Finally, Sayyed Safieddine said that this Resistance, which has emerged 40 years ago, will keep for one hundred and more years, and even more, God willing.
For his part, the Deputy Chief of Hezbollah Executive Council Sheikh Ali Daamoush stressed that the Lebanese Resistance maintains the formula which protects the Lebanese rights.