Lebanon
Sayyed Safieddine: Ready to Face Any "Israeli" Aggression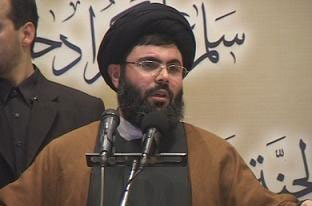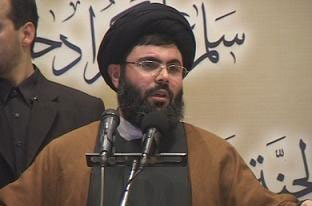 Hizbullah's Executive Board Head, His Eminence Sayyed Hashem Safieddine described the optimism on appointing the Prime Minister-designate Tammam Salam as "being for the whole country's sake, to try to connect what was broken, and if in any case some insists on boycotting, they will later realize that it's their loss."
"We only wish to advise and maintain our country's unity and not leave it to schemes that serve the West and "Israel"," he said, and noted "No one dare think that this debate [regarding governmental representation] is because of our fear over our resistance, because everyone knows that it is strong."
In parallel, he reiterated that when Hizbullah speaks of participating in the government, "it is not because we want to protect our privacies, but to protect our country."
Moreover, Sayyed Safieddine stated during a memorial in the Southern village of Beit Leef, "Those who want to say that they are impartial are in fact impartial towards the Arab-"Israeli" conflict. Those who claimed impartiality are those who face Syria and the resistance's weapon, so they shouldn't fool anyone and say that they are impartial."
"In this stage, people must be categorized; those hesitant and hypocritical must settle their stances because we are at a time where our nation and country's fates are being determined," he added.
"It is perfectly normal that when "Israel" broadens its assaults on the resistance that the resistance in turn widens its scope and no one is allowed to tell us how we are supposed to resist," His Eminence pointed out.
"Our defense strategy that was extensively deliberated in the past is not a political speech, but a fact. Whoever wants to protect the country and maintain its independence must be a resister and must be strong by its resistance, Army, and people. This tripartite balance is the reason we reaped victories and power in Lebanon and the whole region," the Chief of Hizbullah's Executive Board reiterated.