Saudi Arabia
Scholarship for dissident Saudi student will be cut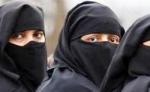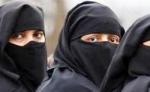 Saudi Arabia embassy in the US has warned its students using King Abdullah scholarship that any anti-Saudi or anti-Wahhabist activities will bring about cut of the scholarship, and deportation back to Saudi Arabia.
According to Al Bawba, Mohamed Esa, cultural attaché of Saudi Arabia Embassy, after participating in the student forum, warned Saudi students and asked then to just joined the student clubs and academic societies and give up anti-Saudi and anti-Wahabist activities.
The heads of over 200 student Associations participated in the meeting, Esa promised them that if they are not participate in anti-House of Saud activities, they will receive more allowances.
Currently Saudi students have established 234 Student Society in the US, and this is while there were only 23 student societies before 2007.
The number of Saudi students is more than 98 thousand people who are studying in engineering and medicine fields and the increased number of student associations in the US is worrying the Al Saud family and are taking preventive action to counter the anti-Saudi activities.
More than 300 thousand Saudi citizens are enrolled in the "King Abdullah Project" to study in 28 countries in the world.