Palestine
Scores of Jewish settlers defile Aqsa Mosque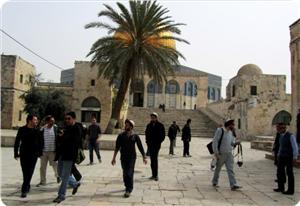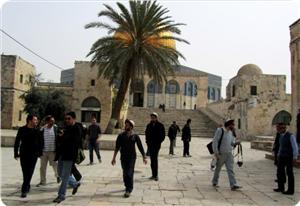 The Aqsa foundation for endowment and heritage said that more than 177 Jewish settlers on Sunday morning desecrated the Aqsa Mosque in four groups, pointing that their number was likely to increase.
The foundation affirmed that hundreds of Palestinian religious students and worshipers were at the Mosque shouting Alahuakbar (Allah is greater) in protest at the Jews' violation of the sanctity of their Mosque
It explained that four groups of Jewish settlers, including rabbis, entered the Mosque's courtyard through Al-Maghariba Gate under police protection.
A number of rabbis, including extremist Likud figure Yehuda Glick, were among the settlers and gave explanations about the alleged Jewish temple.
Meanwhile, the Israeli police intensified its presence inside and outside the Mosque and intercepted Palestinian worshipers at the gates for ID checks.