Africa
Scores of people killed, injured in Libya clashes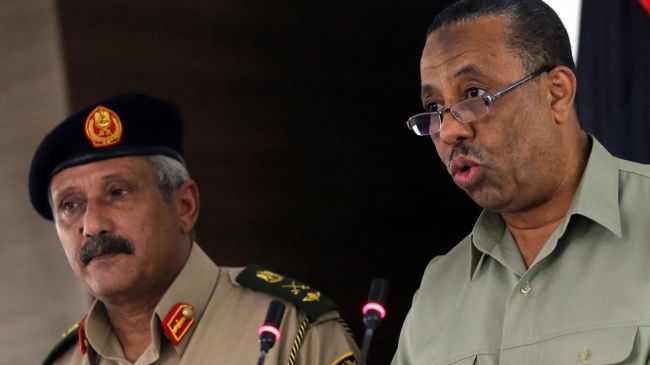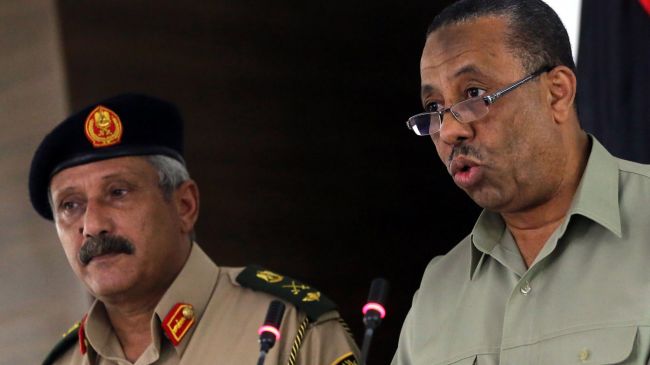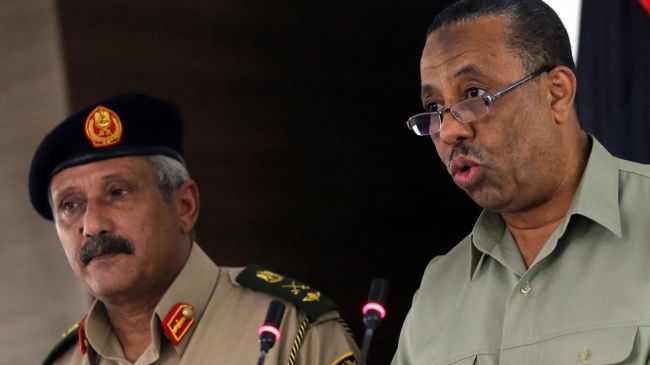 Scores of Libyans have been killed in an offensive launched by a retired army general against militants in the eastern city of Benghazi.
According to the latest official figures, nearly 80 people have been killed and more than 140 injured in violent clashes that began on Friday, and the death toll continues to rise.
Khalifa Haftar's loyalists, known as the National Army, have used air and ground forces against the militants holed up in the region.
On Saturday, they asked residents of several Benghazi neighborhoods to leave their homes in order not to be hurt in their attacks against militants.
Local people in the western parts of Benghazi, where there were fierce clashes between the National Army and the militants, have reportedly evacuated their homes.
On the same day, Haftar said his forces withdrew from Benghazi for a short time due to tactical reasons.
"We'll come back with force," he told reporters in Abyar, a small town east of Benghazi. "We've started this battle and will continue it until we have reached our goals."
Meanwhile, the Libyan army, government and parliament have declared Haftar's army "outlaws", denouncing their operation as a coup attempt.
In a joint statement released on Saturday, they warned that the Friday raid by the National Army led by Khalifa Haftar is considered "an action outside state legitimacy and a coup d'état."
The government forces have also declared a no-fly zone over Benghazi. But so far, Haftar has defied the decree, saying his group will continue operations to flush out "terrorists" from Benghazi.
Since the 2011 revolution that led to the ouster of former dictator Muammar Gaddafi, Benghazi has been the scene of numerous attacks and political assassinations amidst increasing power struggle among several militias who fought against Gaddafi during the uprising.
The former rebels refuse to lay down their arms despite efforts by the central government to impose law and order.