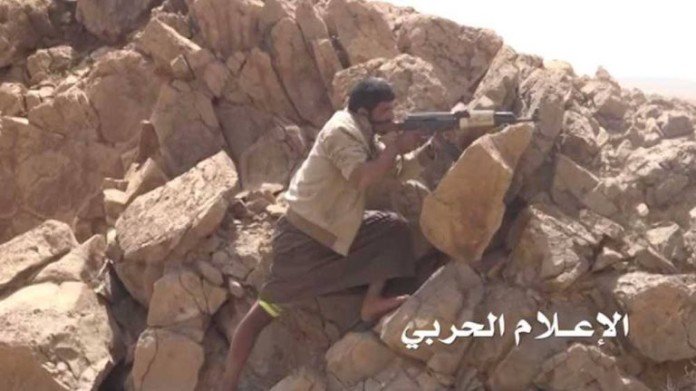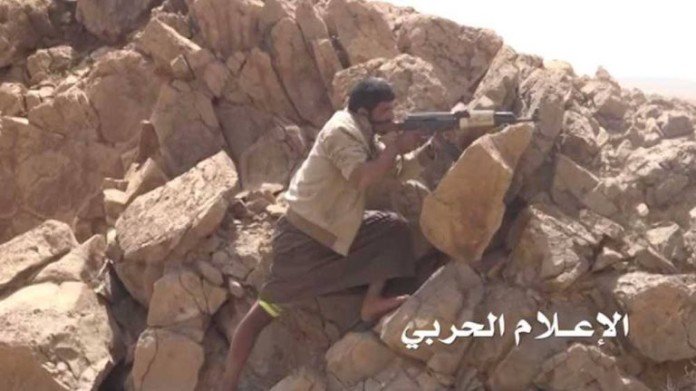 The Yemeni army and popular committees launched a Zelzal rocket towards a Saudi military site in Saudi Arabia's Najran Region amid their forces storming the Mesyal border-crossing, killing a number of KSA soldiers.
The Yemeni army and popular forces shot dead a Saudi soldier and bombed two military vehicles in the Asir and Najran regions, a military official told Saba on Wednesday.
The soldier was killed at the Al-Makhruqa military site, while a group of Saudi soldiers were hit near the Akafah camp, al-Hamadah, al-Shurfah and Nahiqah in Majran province.
Moreover, the national army bombed two military vehicles at the Raqabat Nashmah military site in the Al-Rabu'eh area of Asir, the official said.
Meanwhile, the artillery of the army and popular forces also hit Saudi soldiers near the military sites of Al-Kars, Al-Sudanih and Al-Matan in Jizan Region, the official added.