Europe
Scotland to become independent within 20 years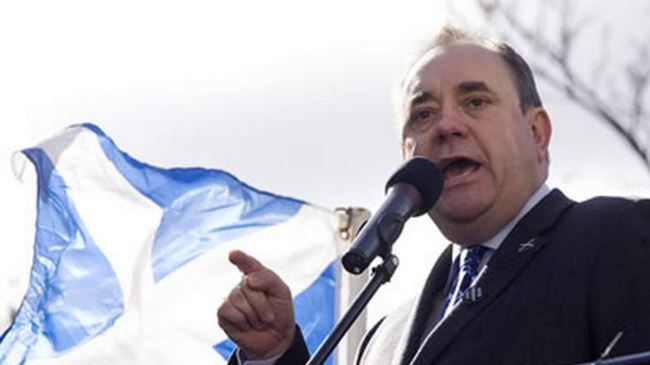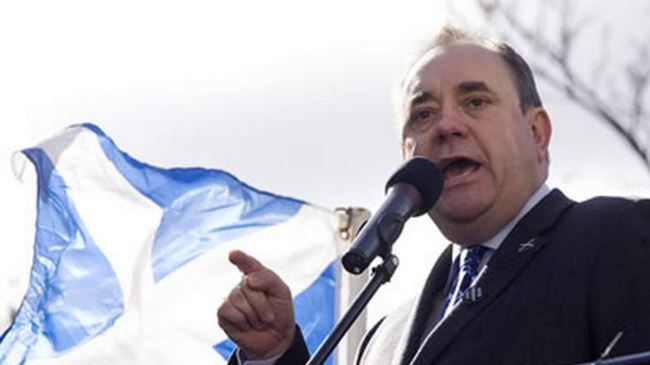 Scotland's First Minister Alex Salmond says his country will break away from the United Kingdom and become independent within 20 years.
Salmond, the outgoing leader of the Scottish Nationalist Party (SNP), made the remark on Sunday during an interview with British media.
According to Salmond, the desire for change was now so strong even among those who voted against breaking away in a September referendum that independence was now inevitable.
The Scottish first minister's comments come just days after a new Yougov poll found that 52 percent of Scots said they would vote for independence compared with 48 percent who opposed the move.
In addition, a separate poll conducted by Ipsos MORI revealed that 66 percent of Scots support another vote on their separation from the UK within the next ten years while 58 percent want a referendum on their independence within just five years.
The polls came six weeks after 55 percent of Scots voted in a referendum on September 18 against breaking away from the UK, compared to the 45 percent who voted for independence.
Meanwhile, Nicola Sturgeon, who is set to take over as SNP leader from Salmond, said the rise in support for independence comes amid a desire for change as well as a widespread distrust of promises of greater Scottish devolution made by the UK's three main party leaders in the run-up to the September vote.