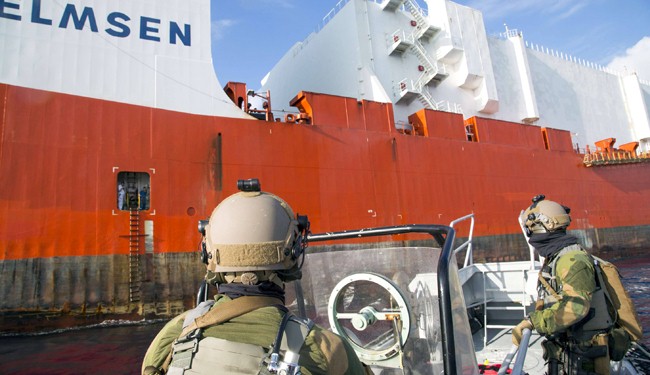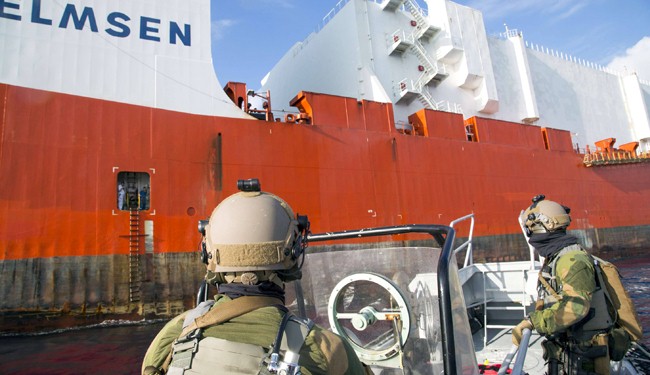 A second shipment of chemical weapons material has been removed from Syria under a deal to eliminate its arsenal, the joint UN mission overseeing the disarmament said Monday.
"Today, a further shipment of chemical weapons materials took place from the Syrian Arab Republic," the United Nations and the Organization for the Prohibition of Chemical Weapons (OPCW) said in a statement.
"The chemical materials were verified by Joint Mission personnel before being loaded in Lattakia port onto Danish and Norwegian cargo vessels for onward transportation."
An earlier shipment was removed on January 7.
The UN Security Council last year backed a US-Russian deal to eliminate Syria's chemical arsenal as a way to avoid any US-led military strike.
Second batch of Syria chemical arsenal sent today from Damascus to Latakia for subsequent export from the country.
Containers will be shipped on two cargo ship provided by Denmark and Norway.
The operation is performed under conditions of increased security measures, reports channel Al-Mayadin.
The first batch of Syrian chemical weapons was delivered to the marine port of Latakia on January 7.
Under the plan, the chemicals will be taken from Latakia to a port in Italy where they will be transferred to a US Navy vessel fitted with equipment to destroy them at sea.