Europe
Second stage of Macron's Provocation: Three Killed in Nice Knife Attack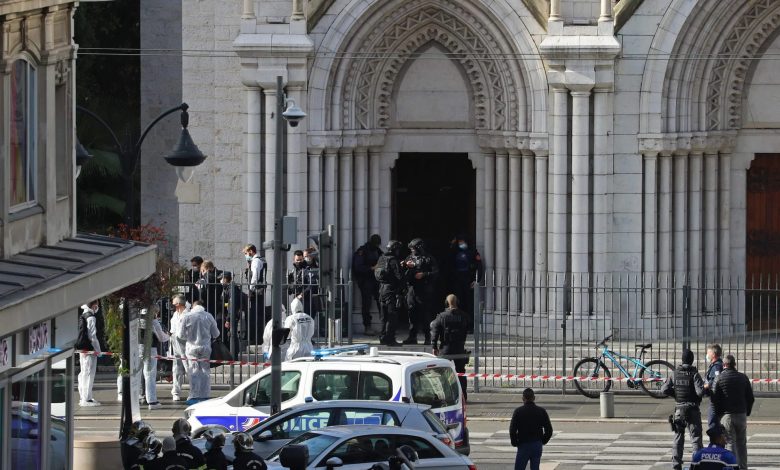 An attacker with a knife killed three people and wounded several others at a church in the French city of Nice on Thursday, French police said.
Police described the scene as a "vision of horror", confirming that three people were killed in the attack.
The attacker was shot and injured by police and was taken to hospital.
Mayor Christian Estrosi described the attack as 'terrorism'. The former MP with the right-wing Republicans party said on Twitter the knife attack had happened in or near the city's Notre Dame church and that police had detained the attacker.
"I can confirm everything suggests this was a terror attack in the Notre-Dame Basilica," in central Nice.
He said a woman victim had been decapitated but he had no details of how the two others were killed.
The mayor added that President Emmanuel Macron would be arriving shortly in Nice.
France's national anti-terror prosecutors said Thursday they have opened a murder inquiry after the attack.
Commenting on the attack, France's Council for the Muslim Faith, CNFM, said it "forcefully condemns the terrorist attack that took place at the Notre-Dame basilica in Nice."
"As a sign of mourning and solidarity for the victims and their families, I call on all Muslims of France to cancel all festivities for Mawlid (celebrating the birth of the Prophet Mohammad)", taking place on Thursday, said CNFM president Mohammed Moussaoui in a Tweet.
Source: Agencies