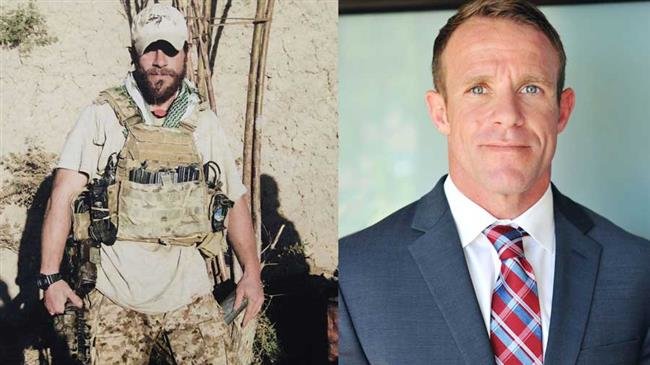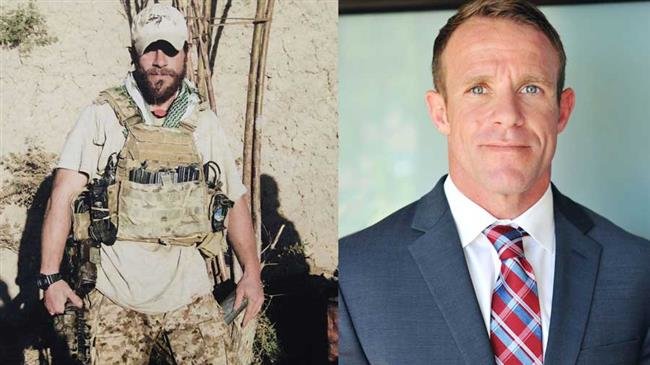 A Second US Navy SEAL – a platoon commander – has faced charges of failing to act when notified of atrocities carried out by another SEAL during a 2017 deployment in Iraq, including stabbing an injured teenage ISIL militant, and gunning down a little girl and an elderly man.
Evidence was presented in a San Diego military courtroom last Tuesday to determine whether Lt. Jacob Xavier Portier will be tried on seven charges under the Uniform Code of Military Justice, including conduct unbecoming to an officer and a gentleman and dereliction of duty, San Diego Union-Tribune reported Friday.
According to the report, US military prosecutors allege that Portier was made aware about the atrocities committed by Special Operations Chief Edward Gallagher, who stands accused of stabbing to death a wounded 15-year-old Daesh (ISIL) militant in the northern Iraqi city of Mosul. In the hours after the killing, Portier conducted a reenlistment ceremony for Gallagher next to the teenager's corpse.
Portier then, according to the prosecution, ordered his platoon to take a group photo next to the killed prisoner of war. Prosecutors further emphasized that although Portier was not present during the killing, he was informed of it by other SEAL service members.
Marine Capt. Conor McMahon argued the government's case before Navy Cmdr. Phil Hamon, who presided over the hearing at Naval Base San Diego, the report added.
"This case is about a Navy lieutenant who didn't possess the moral courage to do the right thing," said McMahon, in his closing comments. "Lt. Portier didn't take out a hunting knife and stab a prisoner in the neck. He didn't get behind a sniper rifle and shoot at a little girl trying to escape from ISIS and he didn't shoot an old man taking water jugs to the river. But he knew about it — and he did nothing."
Military prosecutors further allege that other, unnamed members of the platoon came to Portier throughout the deployment with concerns about Gallagher's criminal actions in the field, including shooting at least two non-combatant civilians.
Even after the platoon returned to San Diego, some of its members continued to lobby Portier to hold Gallagher accountable for his actions, prosecutors underlined.
"It got so bad that by February or March 2018, (the two SEALs) were so frustrated that they went to Lt. Portier and told him if an investigation wasn't launched, they were going directly to NCIS, the Commodore or Fox News," McMahon said.
He added, "This is not a case about any minor misconduct by the enlisted sailors in the platoon or any perceived guilt by association. This is about Chief Gallagher killing civilians indiscriminately and the chain of command that did nothing about it."
Prosecutors also allege Portier made false statements when questioned about Gallagher's actions by his commanders.
The defense, however, argued that Portier reported Gallagher as soon as the lieutenant found out about the incidents.
Attorney Jeremiah Sullivan, who represents Portier, said there are conflicting accounts from members of the platoon, and that instead of reporting the incidents to him, the SEALs actually kept information from Portier. Once he found out, he did report Gallagher to his chain of command.
Navy judge advocates said that decision was expected by early December.