Middle East
Secretary of Int'l Union of Resistance Conference: ISIL Defeat Victory of Resistance Front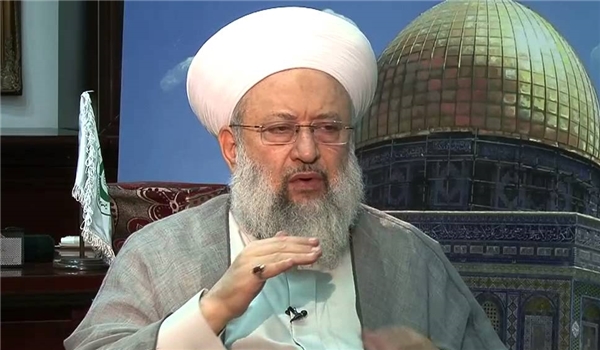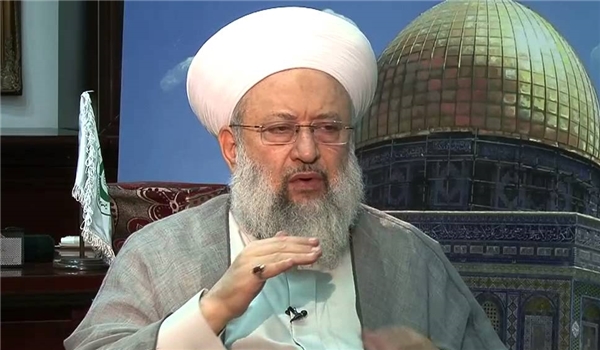 Secretary of the 2nd International Union of Resistance Scholars Sheikh Maher Hamoud expressed pleasure in the terrorist groups' imminent annihilation in Iraq and Syria, stressing that their defeat is viewed as the resistance front's victory.
"All those who addressed the 2nd International Union of Resistance Scholars referred to the issue of the ISIL and the Takfiri groups, saying that their defeat is actually the victory of resistance," Sheikh Hamoud told FNA on the second day of the conference in Beirut on Thursday.
He underlined that reminding this reality to people will help the future victories.
"The resistance has kept its promises so far and promises again that past victories and the victories which will be gained in the future will leave positive impacts on all the regional people," Sheikh Hamoud said.
The 2nd International Union of Resistance Scholars conference headed by Sheikh Hamoud started work in Beirut on Wednesday.
According to Hamoud, more than 200 scholars from more than 80 countries have taken part in the two-day event in Beirut.
In a message to Hamoud on Wednesday, Supreme Leader of the Islamic Revolution Ayatollah Seyed Ali Khamenei called for continued fight against Israel.
The Supreme Leader expressed optimism that the divinity promises definite victory in this fight against the Israeli regime.
"Without a doubt, scholarly elites, clerics and politicians, as well as the officials of Muslim countries carry the heavier part of this responsibility; this is a sacred and well-ending Resistance. The Divine promise guarantees definite victory of the resistance," he said.
"Your congress today represents part of this vast, public movement. May God help you succeed on this path. I recommend all individuals, who feel the importance of this great responsibility, to continue different methods of fighting against the usurper Zionist Regime," he underlined in his message.
Sheikh Hamoud appreciated Ayatollah Khamenei's message, expressing the hope that they would deserve this level of trust and attention.
Also, Hamas Leader Ismail Haniyeh underlined the necessity for the Palestinian issue to remain as the Islamic Ummah's principled issue.
Meantime, Hezbollah's Deputy Secretary-General Sheikh Naim Qassem referred to the Zionist regime's crimes, stressing that Palestine will emerge as the final winner of this battle.
Also, Mohamed al-Bouti, a notable Sunni Muslim scholar, described the resistance front as a popular one, stressing that final victory over the Zionist regime is possible by isolation of Takfiri groups.
Meantime, addressing the conference, Secretary General of the World Forum for Proximity of Islamic Schools of Thought (WFPIST) Ayatollah Mohsen Araki underlined that "today we can say that the time is ripe for victory against the US".
Also, Leader of the National Umma Party (NUP) of Sudan Sadiq al-Mahdi called for differentiation between the racist Zionists and the Jews.
The first international conference of resistance scholars was held in Lebanon in May 2016.