Asia-Pacific
Pakistan
Sectarian strife behind Pakistan attacks and US, Puppet Pakistani Regime killing Shias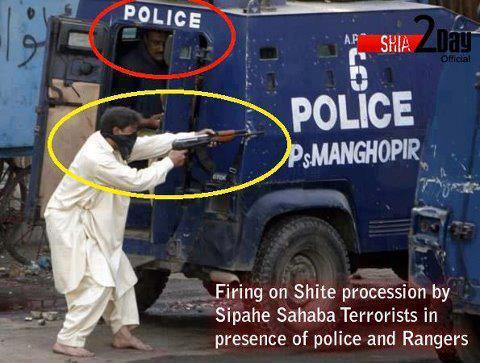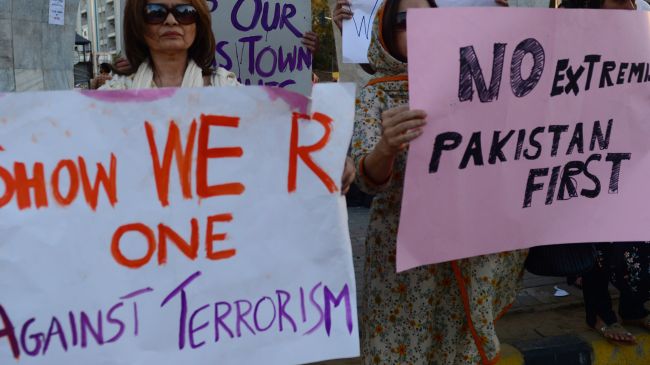 Iranian lawmaker, Seyyed Hossein Naqavi-Hosseini, says sectarian and ethnic conflicts underlie the ongoing anti-Shia violence in Pakistan.
Hosseini, who is spokesman of Iran Majlis National Security and Foreign Policy Committee, on Tuesday pointed to a general strike in Pakistan's port city of Karachi in reaction to a recent attack on Shia Muslims in that city, saying that spreading sectarian conflicts and tribalism is a Western project followed in Pakistan.
The lawmaker noted that the West is trying to achieve its objectives in Pakistan by investing in extremist religious groups in the country.
Before the presence of US in Afghanistan and Iraq, ethnic and religious tension was not common, but after presence of foreign forces in the region, the West has been trying to secure a foothold in the occupied countries by stoking tension…, the lawmaker added.
Over 45 people were killed and 150 others wounded in a car bomb attack in a Shia neighborhood of Karachi on Sunday.
The local government announced one day of mourning. Shia groups have also called for three days of mourning for the victims.
Behind the scene Pakistani Regime is helping the takfirists to kill shia muslims. There is no attack towards other muslims in Pakistan but shiites and this is to create a chaos and make division among muslims. Pakistani Regime non stop helping those brutal takfirists. These brutal acts are happening under the protection and command of US. US assassination drone are another part of the game and despite all these obvious proves that the US monitor the massacre in Pakistan, the Pakistani Regime do nothing but continue so- called anti-US slogans.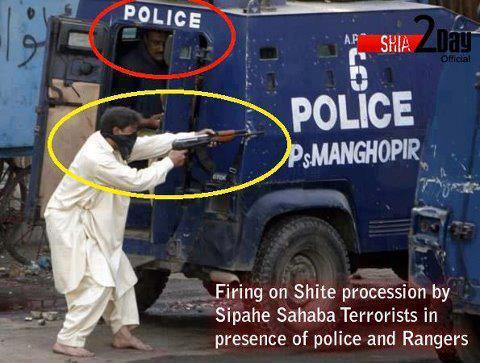 Educational institutions, businesses and markets in Karachi remained closed on Monday.
Human Rights Watch says more than 400 Shias were killed in Pakistan in 2012, which was the deadliest year on record for the Pakistani Shia Muslim community.
On February 16, a bomb attack targeting Shia Muslims in the main bazaar of the southwestern city of Quetta killed at least 90 people, including women and children, and injured more than 200 others.
Also on January 10, a twin bomb attack at a crowded billiard hall in Quetta, which is the capital of Balochistan Province, killed more than 90 people, mostly Shia Muslims.
In recent months, Pakistani people have been protesting in the streets against a rise in Shia killings.
Shias make up about 20 percent of Pakistan's population of over 180 million.