World News
Sectarian violence in CAR continues to wreak havoc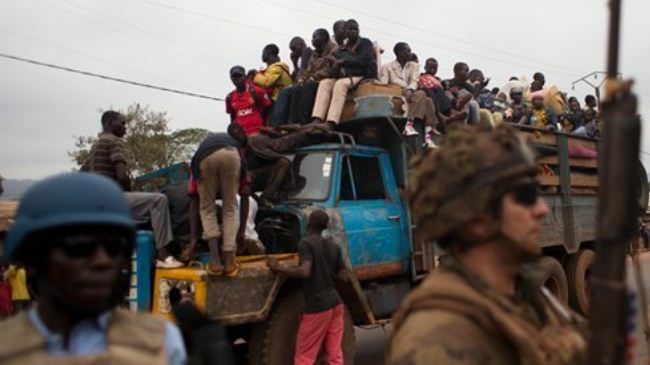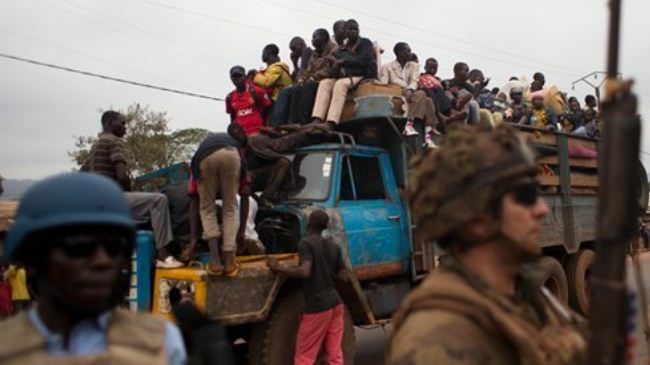 Sectarian fighting continues to wreak havoc in the Central African Republic (CAR), as more Muslims have been killed in a fresh wave of violence.
In the latest round of violence, Christian militias backed by ousted President Michel Djotodia have attacked the capital Bangui.
About two dozen Muslim civilians were killed and scores injured on the main road from Bangui to the border with Cameroon.
Late on Saturday, 22 Muslims, including three children were killed by militants while they were trying to flee the raging violence in the northwestern town of Bouar.
The deadly unrest is mounting as the African country is preparing to elect a new interim president, though it is feared that even after a new interim government in power, hostile violence will continue against the Muslims, who make up only 15 percent of the county's 5million population.
The new caretaker president will succeed former leader Michel Djotodia, who step down on January 10, under intense pressure over the government's failure to stem the deadly violence in December, which left more than 1,000 people dead and nearly one million displaced.