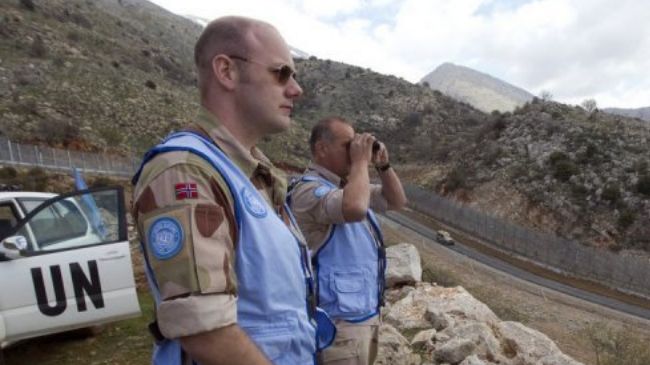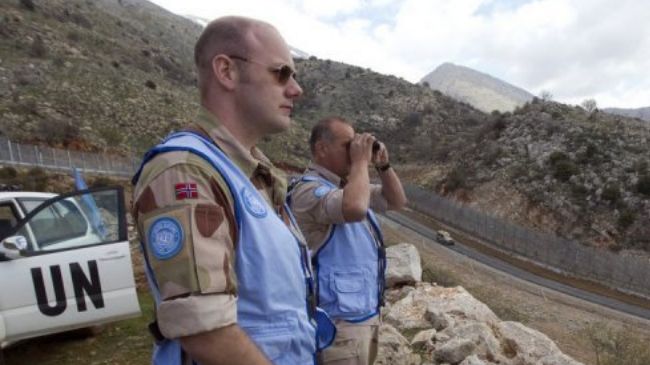 The United Nations Security Council has strongly condemned the recent abduction of three UN peacekeepers by anti-Syria militants in the Israeli occupied Golan Heights.
The UN said Thursday that the foreign-backed militants had seized the three peace observers in the occupied Syrian territories early on May 15, which was the third such an incident within two months.
The 15-member Security Council blamed the move on "anti-government armed elements" in Syria that looted the observation post where the UN peacekeepers were overrun.
The Council also "noted with grave concern" the growing number of seizures in the Golan Heights and expressed strong support for the peace observers.
UN peacekeeping chief Herve Ladsous said, "A group of unknown armed men broke into UN Observation Post 52, in the area of separation."
Three unarmed observers from the UN Truce Supervision Organization (UNTSO) "were taken and held for approximately five hours and were released unharmed," Ladsous added.
He said the abducted officers returned to the post after an intervention by the head of the UN force that patrols the zone between the Golan Heights and Syria.
Ladsous also stated that the recent abductions highlighted the "very difficult conditions that now prevail in and around the area of operation" in the Golan Heights.
One of the abducted peacekeepers was from New Zealand, according to the country's media, while the nationalities of the other two were not reported.
In March, 21 Philippine UN peacekeepers were abducted for five days by militants in Syria. Four more were also seized by the militants earlier this month and released on May 12.
The Philippines and other countries that provide troops to the UN force of about 1,000 have expressed concern over such abductions. Philippine Foreign Minister Albert del Rosario has said the country's contingent could be withdrawn due to such incidents.
In this regard, Ladsous said, "We are in close contact with the troop contributors with a view to retaining their active support because they are crucial."