North America
Syria
Security Expert: US Plots to Continue Deployment in Region by Golan Heights Decision
A prominent Iraqi security expert accused the US of a plan to continue presence in Iraq and Syria in line with Israel's interests through its recognition of Israel's sovereignty over the Syrian Golan Heights.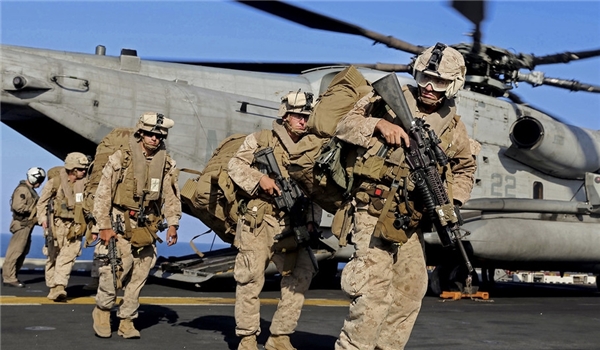 Kazzem al-Haj told the Arabic-language al-Ma'aloumeh news website on Wednesday that the US plans to stir crisis to continue presence in the region, specially Iraq and Syria, with the aim of meeting Israel's interests.
He said given the fact that Washington's support for terrorism is no more tolerated by the world and the terrorists' continued survival will increase global pressures on Washington, the US has embarked on recognizing Israel's annexation of Golan Heights in a bid to find a pretext to continue presence in the region.
US President Donald Trump on Monday formally recognized Israeli sovereignty over the occupied Golan Heights, reversing decades of United State's policy. The announcement came as Prime Minister Benjamin Netanyahu visited the White House in a trip.
World nations and prominent international rights groups condemned the recent decision by Trump to recognize Israel's "sovereignty" over the Golan Heights, which has been under the Tel Aviv regime's occupation for more than 50 years.