Iran
Security Forces Arrest Murderer of 2 Iranian Nationals during Recent Unrests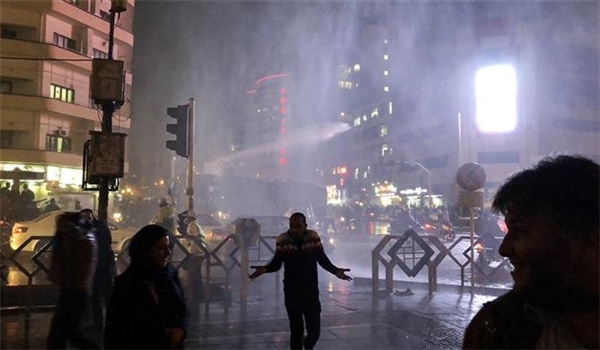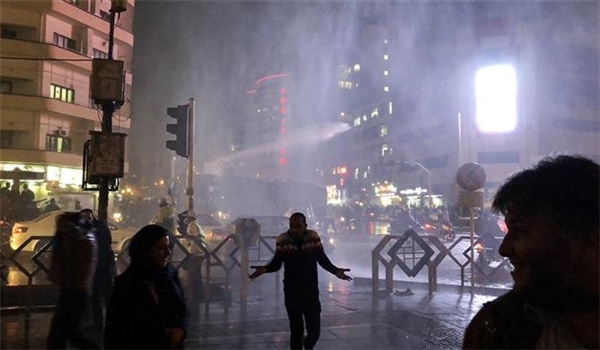 The Iranian intelligence ministry announced in a statement late on Tuesday that its forces have detained the murderer of two innocent citizens during the recent economic protests in the Western province of Lorestan.
"The person who had murdered the innocent citizens by seizing the fire department's vehicle during the recent unrests in the town of Doroud and had hidden in Tehran was arrested after intelligence measures by the security forces," the statement said.
It added that the detained person has a record of theft and harassment against people and destroyed the public properties during the recent unrests.
During the recent economic protests in Doroud, some protesters seized a fire department truck and then ran over a passenger car, killing two passengers.
Economic protests were held in a number of Iranian towns in the past few days that each comprised of a few hundred protesters.
Supreme Leader of the Islamic Revolution Seyed Ali Khamenei warned that the enemies have mobilized all their power and tools to hit a blow at Iran, alluding to certain foreign states' role in the recent riots in the country.
"The enemy has always been waiting for an opportunity and a breach to enter and hit a blow to the Iranian nation," Ayatollah Khamenei said, addressing the families of the Iranian martyrs in Tehran on Tuesday.
"During the events in the past few days, the enemies of Iran allied to create problem for the Islamic Republic by different tools in their hands, including money, weapons, policy and security organizations," he added.
Ayatollah Khamenei said that the nation's spirit of bravery, sacrifice and faith blocks the enemy and its hostilities, adding that he will speak with people about the recent protests and unrests in Iran in due time.