Iraq
Middle East
Security Official Warns of S. Arabia's Plot to Help Terrorists Escape from Iraqi Prison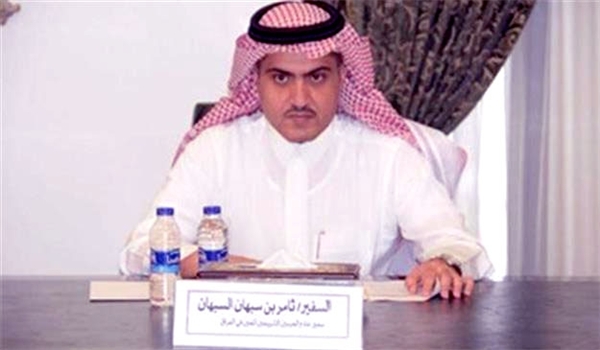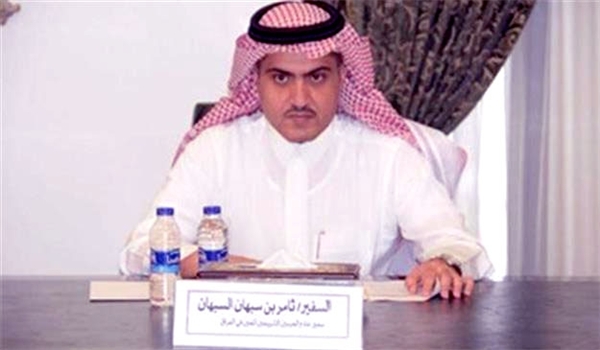 A senior Iraqi security official revealed that Saudi Arabia has hatched a plot to assist the terrorists imprisoned at al-Hout jail in Dhi Qar province to escape.
"Thamir al-Sabhan, the Saudi ambassador to Baghdad, is paving the ground for the implementation of the plot to assist the terrorists to escape from al-Hout prison," the source, who called for anonymity, told FNA on Wednesday.
He said that this scenario is due to be played with the attack of suicide bombers and bomb-laden cars at the main gates of al-Hout prison.
"They want to smuggle weapons into the prison by inciting clashes and with the help of certain people to erupt a riot to help the prisoners take the control of the jail and escape," the source added.
The Saudi interior ministry has already admitted that his country is helping and funding the terrorist groups in the region.
The ministry announced in a statement earlier this month that any unpermitted and unofficial call for raising funds to help "Syrian brothers" – the term normally used for Al-Nusra and ISIL terrorist groups in Syria – is illegal and will be prosecuted.
According to al-Akhbariya news website, General Mansour al-Turki, the spokesman of the Saudi interior ministry, called on the country's citizens and residents not to send aid to certain funds which collect money for the militant groups in Syria through the social media.
He called on the Saudi citizens to send their aid to the government and official organizations instead.
Gen. al-Turki also noted that the King Salman Center for Relief and Humanitarian Aid is responsible for any external charitable contributions from Saudi Arabia or Saudi citizens.
The Saudi interior ministry also warned that anyone taking actions outside the framework specified by the government will face prosecution and his/her account will be frozen.
"This has led to convicting more than 226 persons of terrorism financing activities, prosecuting more than 240 suspects, freezing and investigating more than 117 suspected bank accounts, closing all unlicensed charity collection locations," said Gen. al-Turki.
In relevant remarks on Saturday, a senior Iraqi foreign ministry official called on Riyadh to account for collection of aid for the ISIL terrorist group in Saudi Arabia.
"We are waiting for the Saudi officials' explanation about the Saudi interior ministry's statement on financial aid for the ISIL," a source in the Iraqi foreign ministry who called for anonymity was quoted by al-Mayadeen news channel.
"Collecting financial aid for the ISIL in Saudi Arabia is a clear violation of the UN Security Council resolutions," the source added.
General al-Turki had reportedly said last week that the presence of Iraqi popular forces (Al-Hashd al-Shaabi) in operations to liberate Fallujah has made the Saudi people collect financial aid for the ISIL.