Iraq
Middle East
Security Officials Warn of ISIL Plot to Distribute Contaminated Masks in Iraq
Security sources in Iraq warned of the ISIL terrorist group's plots to supply people in certain parts of the country with contaminated masks under the disguise of medical efforts to prevent the coronavirus epidemic.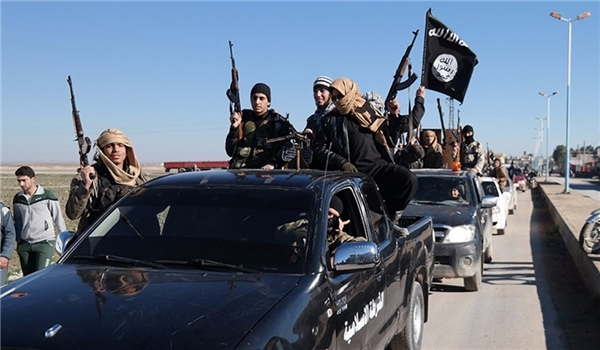 "The ISIL terrorists want to distribute medical equipment and masks in a number of villages and regions in disputed areas of Iraq," the sources were quoted by the Arabic-language al-Mayadeen news channel as saying on Saturday.
The sources warned civilians against contacts with unknown people and groups to receive masks due to the possibility of their contamination.
The Iraqi Health Ministry confirmed new cases were recorded across the country, raising the total to 1,482, including 906 recoveries while the death toll remained at 81.
More than 2.25 million COVID-19 cases have been reported in the world countries and regions since the virus was first detected in Wuhan, China in December. Over 154,300 have died of complications from COVID-19, the respiratory disease caused by the virus, while nearly 574,000 others have recovered.