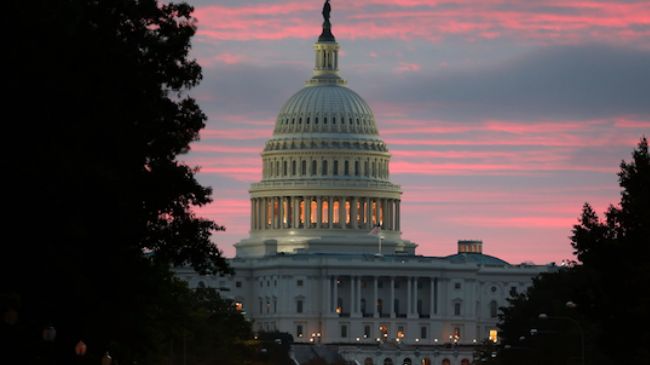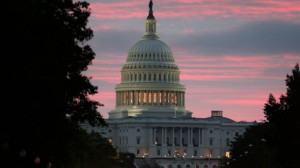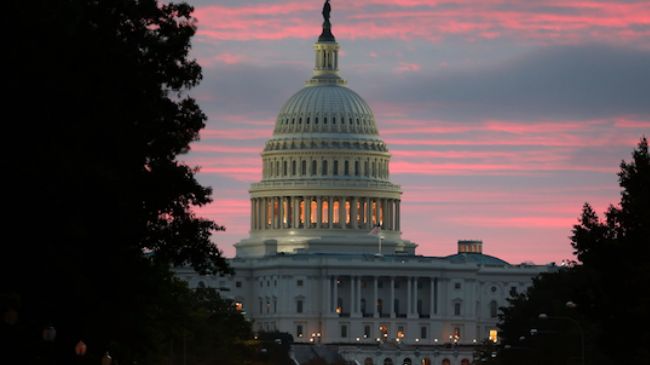 Key Democratic senators are considering whether to break with President Barack Obama on diplomacy with Iran as the administration is urging lawmakers to delay a new round of sanctions.
The Senate Banking Committee had been expected to introduce new sanctions legislation next Tuesday and mark it up next Thursday, a Senate aide told The Hill.
At a meeting at the White House on Tuesday, administration officials urged top staffers to postpone the legislation to give nuclear talks a chance to play out.
"A date has not been finalized yet," a Senate Banking Committee staffer told The Hill following the meeting.
The measure, adopted by the House of Representatives in July, would target Iran's oil export and its foreign currency reserves. The Senate was to debate the bill in September but it was held back at the request of the White House as a punitive measure would have derailed the nuclear talks.
Iran and six world powers – the US, Britain, France, Russia, China and Germany – wrapped up two days of negotiations over Tehran's nuclear energy program in Geneva, Switzerland, on October 15-16. Both sides expressed satisfaction with the talks and agreed to meet again in the Swiss city on November 7-8.
The nuclear talks this month has been met with deep skepticism in US Congress.
Now Senate Democrats are under pressure to quickly adopt the new sanctions bill.
"No one should be impressed by what Iran appears to have brought to the table in Geneva," Sen. Marco Rubio (R-Fla.) said. "Now is not the time to suspend sanctions, but to increase them on the Iranian regime."
The House has also been raising the pressure.
"It is critical that we maximize our negotiating leverage through the immediate implementation of additional economic sanctions," House Foreign Affairs Committee chairman Ed Royce (R-Calif.) wrote in a letter to Obama last week.
The consultations with Congress have coincided with an effort by American Israel Public Affairs Committee (AIPAC), a powerful pro-Israel lobby group, which sent a memo to lawmakers last week insisting that Iran does not have the right to enrich uranium.
"The Nuclear Nonproliferation Treaty (NPT) does not speak about the right of enrichment," reads the memo, obtained by Foreign Policy magazine's The Cable from a Congressional aide.
The decision on next steps lies largely in the hands of Sen. Robert Menendez, a hawkish Democrat from New Jersey and chairmen of the Foreign Relations and Banking committees, who together with Sen. Mark Kirk (R-Ill.), co-authored tough financial sanctions against Iran in 2011.
At a congressional hearing earlier this month, Menendez said that he was "moving forward" with the new round of sanctions.
Meanwhile, a senior White House official said Thursday that Washington has no intention of scaling back sanctions on Iran as talks are underway.
"We are not contemplating anything that removes those sanctions at the front end of any negotiation or agreement, because it's going to be important to test Iranian intentions," said Ben Rhodes, a deputy national security adviser to President Obama.
"Before we could pursue sanctions relief, we'd have to see concrete steps by the Iranians to get at the state of their nuclear program," Rhodes added.