Africa
Senior al-Shabab commander slain in southwest Somalia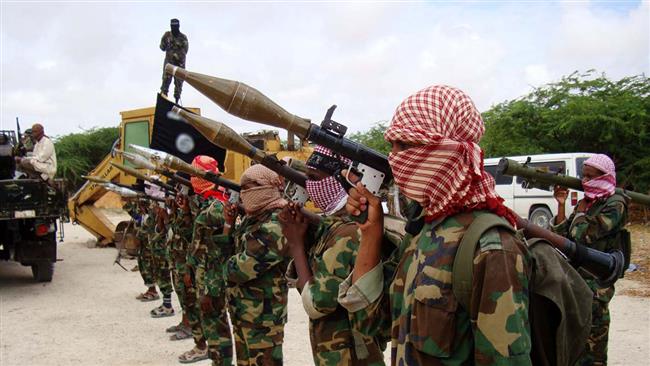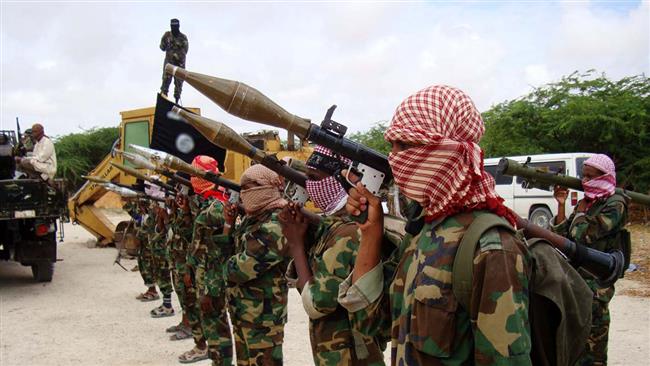 A high-ranking commander of al-Shabab militant group has been killed by Somali government forces during an operation in Somalia's southwestern region of Bakool.
Local official Aden Abdi Mohamed said on Saturday that Qasim Sheikh was killed after army troops carried out an ambush al-Shabab militants, among them the high-profile extremist, near the town of Hudur, 420 kilometers (260 miles) southwest of the capital, Mogadishu, on Friday night.
Meanwhile, African Union troops in Somalia say they have repelled an attack by al-Shabab forces, dismissing the al-Qaeda-linked group's claims that scores of their soldiers were killed in the process.
Al-Shabab terrorists attacked a convoy of relief supplies in the town of Burhakaba in the southwestern Somali region of Bay, located about 250 kilometers (155 miles) northwest of Mogadishu, late on Thursday, but the African Union Mission in Somalia (AMISOM) soldiers together with Somali army forces fought off their assault.
Pro-al-Shabab Radio Andalus station had earlier claimed that the attack left more than 50 Ethiopian troops dead.
Somali Prime Minister Omar Abdirashid Ali Sharmarke faces an uphill battle to rein in corruption, defeat the al-Shabab extremists and rebuild war-ravaged Somalia, which has been the scene of deadly clashes between government forces and al-Shabab since 2006.
The militants have been pushed out of Mogadishu and other major cities in the country by government and AMISOM forces. The UN force is largely made up of troops from Ethiopia, Uganda, Burundi, Djibouti, Sierra Leone and Kenya.