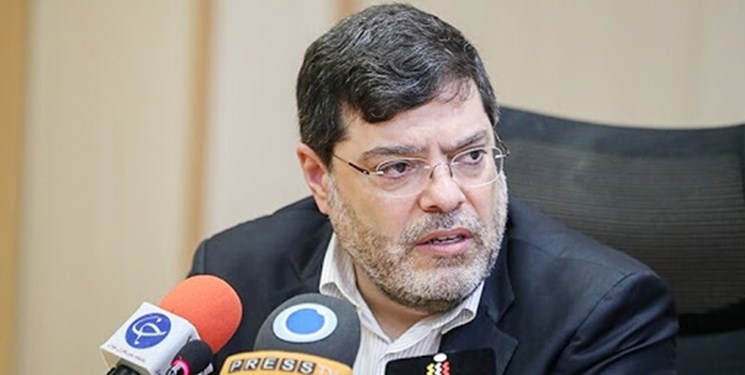 Tehran university professor and political analyst Seyed Mohammad Marandi said contrary to the western media reports, it's Washington that has withdrawn from the agreement and should, hence, send promising messages to Iran by removing sanctions and returning to the deal.
"Releasing media reports claiming that Iran has sent some promising messages (to resolve differences with the US) and the EU-proposed meeting between Iran and the US are all intended to divert attention from the main issue," Marandi said on Sunday.
"The main issue is that it is the US that should send promising messages these days, not Iran, because the Islamic Republic of Iran has fulfilled its undertakings within the framework of the nuclear deal for years and everyone knows that," he added.
Marandi noted that Iran is now waiting for the US to act upon its nuclear deal undertakings, and added, "What the Biden administration needs to do is to cancel what Trump has done and live up to its undertakings, so the path is very clear."
He also blasted the European countries for breaching their undertakings, and said, "The sanctions and damages the Europeans inflicted on the Iranian people for the US sake are as criminal as Trump's acts."
Meantime, Iran's Ambassador and Permanent Representative to the Vienna-based International Organizations Kazzem Qaribabadi said that the US and the European states should know that the window of opportunity for implementation of their undertakings will not remain open forever.
"Now, with the recent joint agreement between Iran and the (International Atomic Energy) Agency which created a three-month opportunity for the other parties, on one hand, and the (IAEA) Board of Governors' move to avoid unnecessary tension, on the other, the European and American countries are once again in a position to fulfill their undertakings and be aware that this window of opportunity will not remain open for good," Qaribabadi said on Sunday.
He also referred to the European states' backtrack from proposing a resolution against Iran at the IAEA Board of Governors, and said, "There is no doubt that had the resolution been passed, the atmosphere of interaction and cooperation between Iran and the IAEA and the political atmosphere surrounding the nuclear deal and lifting of sanctions would have been completely affected for various reasons."