Iran
Senior cleric calls on govt. to take tough measures against economic cortuption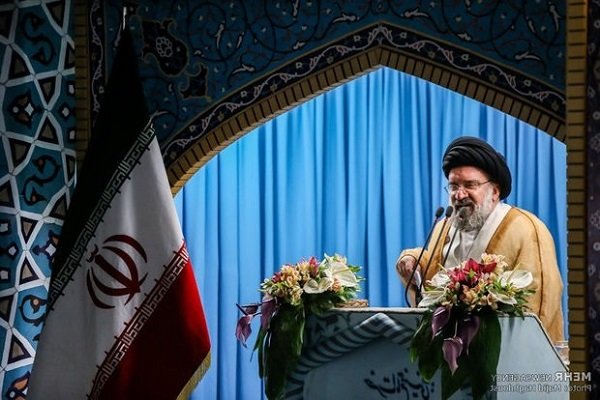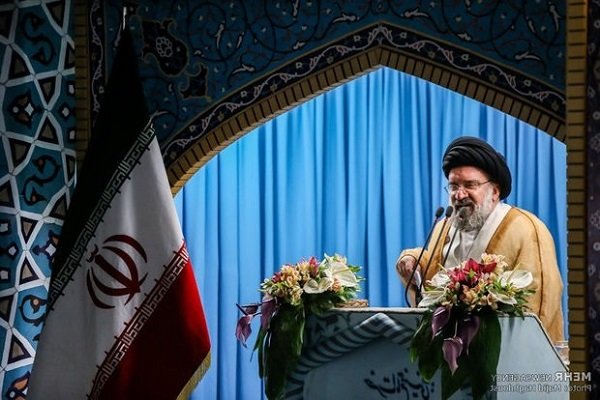 Tehran's Interim Friday Prayers Leader Ayatollah Seyed Ahmad Khatami urged government to take tough and stringent measures against economic corrupters in the country.
Khatami referred to the sublime recommendations of Leader of the Islamic Revolution in his meeting with the Cabinet members and hajj officials last week and placed special emphasis on dealing with corruption in the country seriously.
All types of corruptions in the country should be dealt with harshly, he said, adding, "countering economic corruption and corrupters in the society requires national determination, the issue of which should be taken into consideration within the framework of rules and regulations."
He termed monitoring and supervising economic activities in the country as 'important and necessary' and emphasized, "various aspects should be considered precisely in this respect ."
Elsewhere in his remarks, Ayatollah Khatami pointed to the special emphasis of Leader of the Islamic Revolution on diplomatic efforts and called on officials at the Ministry of Foreign Affairs to strengthen relationship with the West and East in particular."
Turning to the Atricle 152 of the Constitution, he said, "Iran's foreign diplomacy is based on six principles, so that Islamic Republic of Iran has established fair relationship with other countries in the world except for US and Zionist regime."
If US and Europe see Iran in the deadlock, they [US and Europe] will spare no effort in pressurizing Iran in the international level, so that it is logical to adopt policy of dignity, wisdom and expediency with other countries, he concluded.