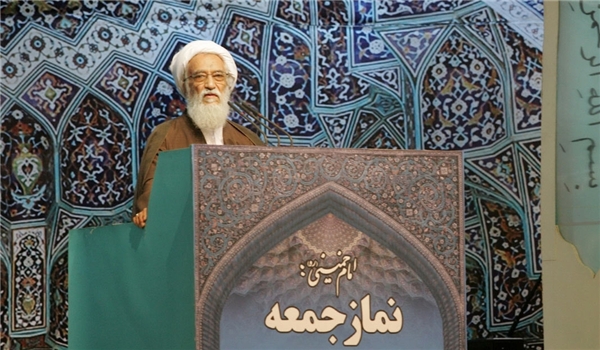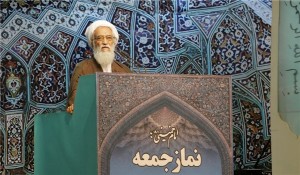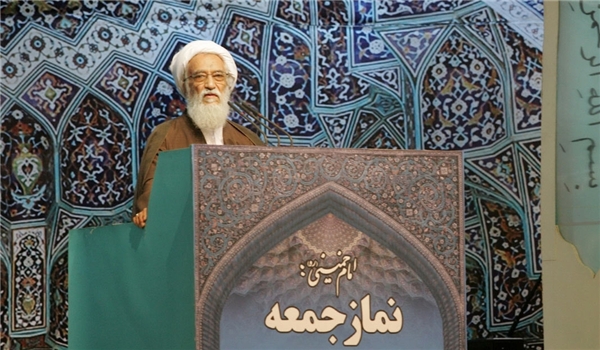 Tehran's Provisional Friday prayers leader Ayatollah Mohammad Ali Movahedi Kermani called on the Iraqi people to become united against the wave of terrorist attacks by the Takfiri terrorist group of the Islamic State of Iraq and the Levant, warning that ISIL is serious threat to the international peace and security.
Addressing a large and fervent congregation of the people on Tehran University campus on Friday, Ayatollah Movahedi Kermani said, "This tough and anti-Islam current is a serious threat to the international peace and security as well as all religions and tribes."
He reiterated that ISIL is a Takfiri and criminal group which is supported by the global arrogance.
In similar remarks last week, Tehran's provisional Friday Prayers Leader Ayatollah Seyed Ahmad Khatami underlined that the US and Israel have created and supported the terrorist ISIL to sow discord among Muslims.
"The US and Israel are supporting the ISIL with the purpose of disintegrating Iraq and create differences among Muslims," Ayatollah Khatami said.
He reiterated that what is currently going on in Iraq is not a fight between the Shiites and Sunnis because the Shiite and Sunni religious authorities have on several occasions condemned the ISIL and its crimes.
The provisional Friday prayers leader said the US and the Zionist regime are plotting to introduce Islam as a tough religion in a bid to allow Israel continue its crime against Muslims.